Hello everyone from keebtalk, i decided to get into the world of keyboard building after i saw some awesome builds posted on the r/MechanicalKeyboards so i spent the week reading about Keycaps, KeySwitchs, Soldering, lubrification viscosity and etc.
Right now i'm in love with this new discovery and im eager to build a keyboard myself, so i went right up and made my first purchase :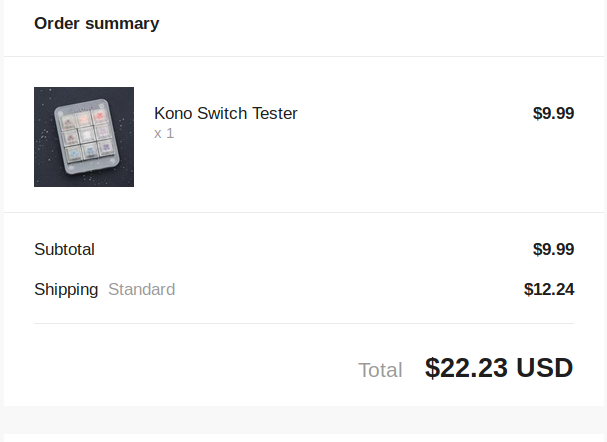 A simple switch tester including some of the most basic switchs, as i mentioned above i live in Brazil , where's not easy to accquire parts due to shipping costs and High Taxes

, but i wont let that stop me.
I've been reading a lot about this new hobbie and im looking for some help for fullfiling my desire of building a keyboard. So i got some questions:
How should i start ?
Wich parts should i aquire?
There's some store that i should check for ?
Is there a starter builder kit ?
Right now for my project i've decided only to test some keyswicths first, (probably im going for that cherry blue MX)
I dont fell like souldering anything and rather build things that i can assembly.
I think that you guys might get that a lot, so thanks for the patience.