Hey all, I'm wavebeem!
I've used mechanical keyboards since 2013, but I started to get into it as a hobby in 2018.
Since then I've become the organizer of the PDXKBC (Portland Keyboard Club), and even managed to get a short segment on Japanese primetime TV. I gave a talk at SeaGL 2019 about building your own mechanical keyboard.
I started with Cherry MX Browns, like many before me. These days, Kailh Speed Silvers lubed with GPL 205 are my gold standard. My daily board is a Helix with a case from Little Keyboards, rocking DSA Magic Girl.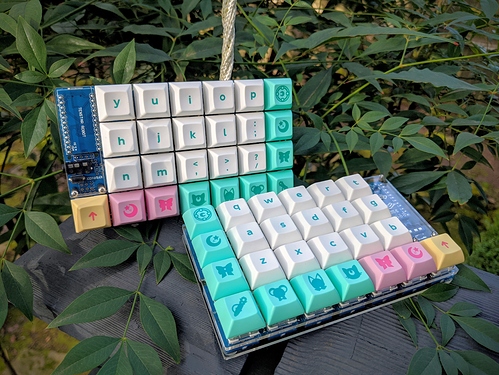 Right now I'm interested in JWK/Durock switches, and patiently waiting for KAM Ghost.
I've lurked a bit in the past, but I'm hoping to become more actively involved. Most keyboard communities have gotten too large and too fast for me, so I'm hoping Keebtalk can be a cozy little home for me to become a bit more active in.