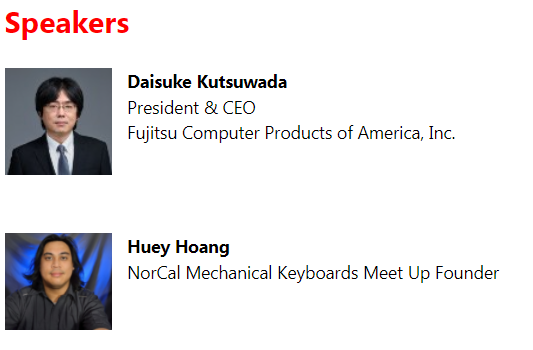 I see you manofinfluence…
I love how they definitely have a more updated image of me, and still use the worst one they have available

Signed up. Attended the other presentation earlier this year as well.
Yes, I am excited for this!
The first one was a lot of fun! Definitely in for this one as well.
Oh, I thought this was giving the 25th Anniversary Edition of the HHKB a grade of 12/10.
Which would have been impressive.
But for realsies everyone;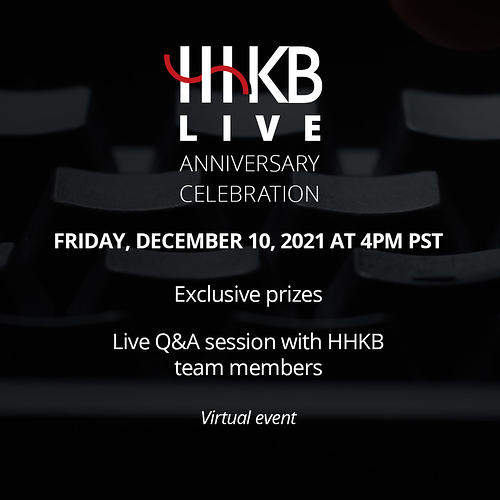 If you have any questions you'd like to ask PFU Fujitsu about the HHKB, please reply to this comment so I can have it down for them
I hope to see you all there!

Link to register to the event
Will we actually see more releases of blank top keycap sets for Topre? This is what's been alluded in social media several times, but there's no signs of this being the case.
This was shared at the JP User Meetup and I rather like the idea!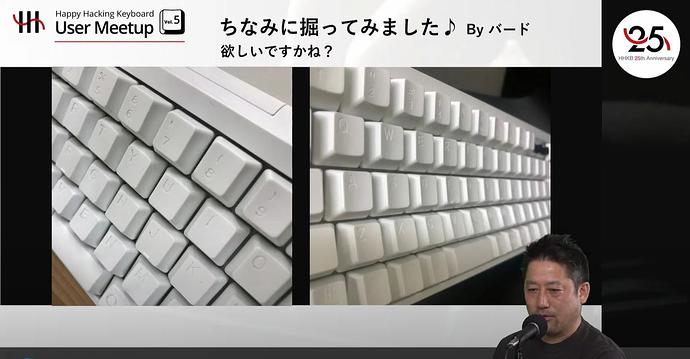 Also, they announced another round for the blank keycaps for Japan, so there might be one for other regions. They're prioritising people who already have the Snow HHKB first, and they're running this first batch via lottery system (200 ANSI / 200 JIS). There's going to be a public round that follows (100 ANSI / 100 JIS).
Crossing my fingers that they announce keycap set availability for the US, along with the accent keys that were released in Japan.
Agreed. Not having blank snow caps is hurting my soul.
SNOW WHITE KEYCAPS ANNOUNCED. MARCH/APRIL


HI-Pro keycaps also in the works.
I love the idea of engraved keycaps, but I know my fingers and they would end up being gunk traps before long.
I couldn't make it tonight, unfortunately. Did they happen to talk about the new iteration of Realforces?
They said they were starting to look at ideas for revamping that line IIRC.
Please, god, let me have a set. Any positive chance is a good thing.

Argh, oh how i wish I could ship to the US from here

Copped one, but paid out of my nose for it. Never have I hated Brexit more.
(OK, slight exaggeration. But still…)