Hey everyone, I'm brenbread (or you can just call me Bren that's fine too).
I've been using mechanical keyboards for many years now and mostly been lurking this whole time. Got a Corsair K90 as my first board around 2012, then a couple years later got a Ducky Shine 3 (Cherry MX Reds) and a little bit after a Poker II (Cherry MX Browns).
Today I'm running with this Vortex Race 3 (Cherry MX Clears) + this cable from WoodCables and loving it a ton so far.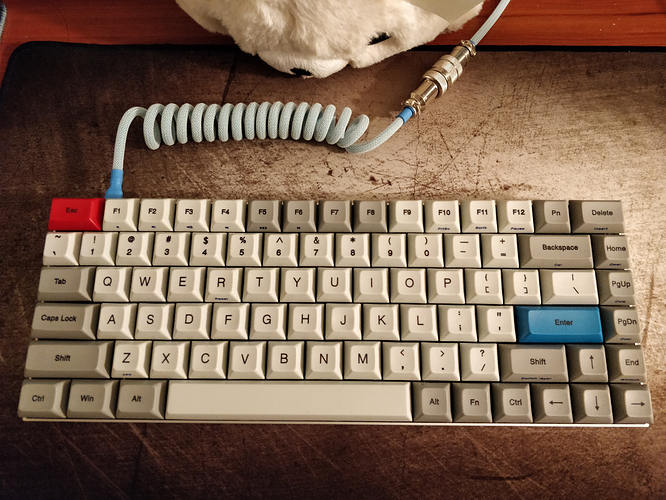 I'm also down to try more new things now and looking into doing a 75% or 60% build later in the year since I'm a lot more confident with my soldering skills now lol.
I also recently bought a 70x pack of Zealios 67g v2 with the intention of sticking it in my old Poker II but then I was talked into just saving it for a better build. In retrospect I should've went for a switch tester instead but I love how it feels already!
Hoping to get more involved with the community soon as well