Hi all! I'm a mech keyboard enthusiast from the Philippines. I'm new to this site but I've been on Reddit and Discord for a while now.
I've been in this hobby for a year and a half but I've only been through half a dozen keyboard. Logitech G710+, Tecware Phantom, and RK61 in order of purchase. After the RK61, I started making custom keyboards.
I've made a few custom keyboards for myself and some people but I only have this to share. This is the Vinta, my first build with an on-board controller. Obviously, inspired by the Canoe and the Kayak. Laser cut acrylic, sandwich mount, and with my signature screw-less look.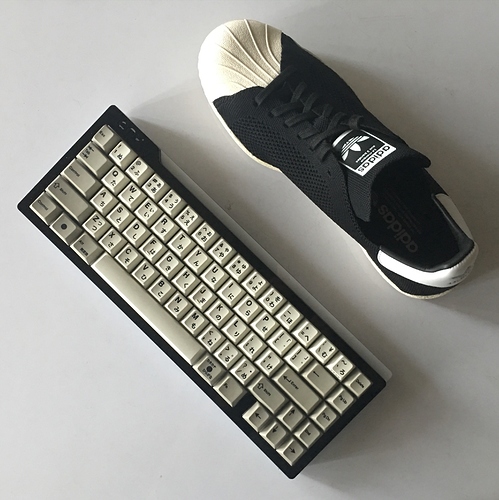 The files for the Vinta case and PCB are available here. I'll be doing a GB later this year (around May) if you can wait that long.
Right now, I have a lot of stuff I'm working on for this year. Split Atreus, Alice-like keyboard, split staggered 60%, and I'm trying to learn how to use LED drivers to level up my PCB designs.
Looking forward to learn a lot from this forum and its members!