Hi!
My name is William, aka Zyrophr! I'm a french computer science student based in Paris.
In my spare time I program or play rhythm games, but my main hobbies are keyboards and gunpla figures.
Here is my current keyboard collection:
Tina-C | Gateron Yellows
CTRL | Halo Trues
Happy Hacking Keyboard Japanese Edition | Topre
Keycool 84 2S | Gateron Blues
Corsair STRAFE RGB | MX Silent Reds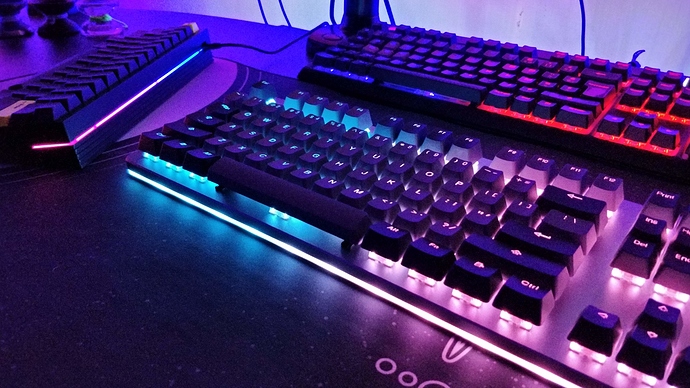 As of today I haven't build any of them. The Tina was built by kbdfans, and every other keebs are pre-built.
So yeah, I'm kinda knew to the hobby, but I do have some knowledge (just a bit).
I must say I'm more of a lurker, but this website actually gave me a chatty vibe!
As for my next keyboard? I'm going to build, all by myself, a 65%, which should ship pretty soon now!
Those are the specs I'm planning:
Tealios v2 | Lubed 205g0
Zeal's Mount Screw-in Stabilizers V2 | Lubed 205g0
Space65 | Silver Top & Bottom | Dark blue and brass badge | Carbon fiber plate
EnjoyPBT Hiragana Sushi or Enjoypbt Kuro Shiro
I really don't know which keyset to chose, I would have loved to go GMK but those are so expensive!
I'm also a bit stressed, because this will be my first build ever, first lubing, first soldering, so I am really afraid of messing up something or burning my PCB.
I must admit I was hopping to find a little bit of help here uwu
Thank you for reading all of this, and I hope I will discover more things about this niche hobby and meet nice new people!
Cheers~