What up everyone, long time lurker here, been active on-and-off for the past year and decided I want to get more involved.
I work as a fulltime 3D Artist in a local studio, as well as freelance at osmiumrenders. Once North Macedonia got hit hard by Corona, I had a bunch of time on my hands working from home, so I decided to spend it designing some keyboards for myself.
The first board I made was a 60% I named 'Hazel'. It has a 7U WKL bottom row and interchangeable feet so that the typing angle is adjustable. Built with Novelkeys Creams (205g0), and Everglide v1 stabs (205g0), and currently sporting GMK ASCII on top of a 3mm acrylic plate. The yd60 pcb inside is QMK programmable and has 16led underglow which the opal white acrylic diffuses beautifully.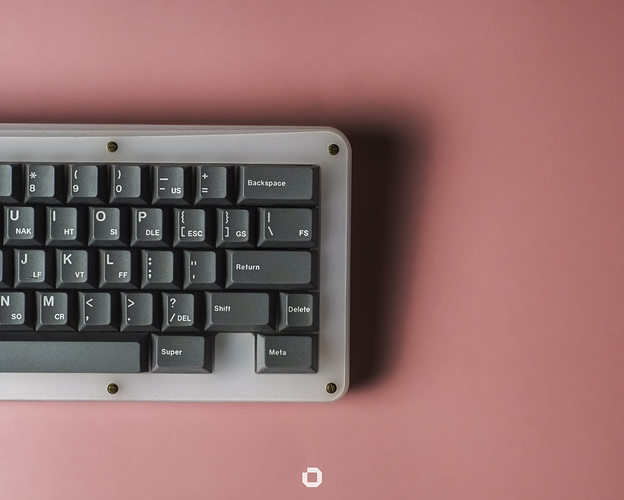 I also built myself an Alice layout board with C3 Tangerines (swapped Gateron milky yellow tops, 55g slow springs, kbd films, 205g0), GMK stabs (205g0) and epbt WoB on top of a 3mm acrylic plate and a Homerow x Maarten Wonderland pcb.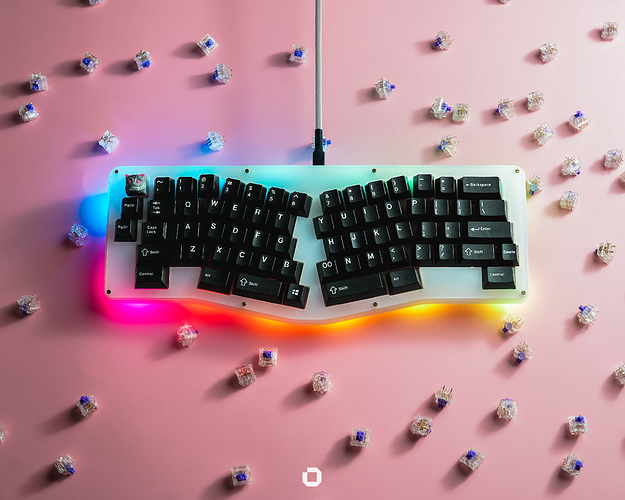 The latest project I'm working on is a TKL which can take a 1.5mm Jane V1/Orion/Mech27/Mira/Moon plate which can be burger/half burger mounted on various o-rings, which is still in prototyping phase. It's designed around Hiney's H87a pcb, and the first proto will also be built using his FR4 plate. I'll make sure to update with the results on that really soon.
I also love taking pretty photos, so if you'd like to check out some of my work, you could follow me on Instagram. If you'd like me to cut you a case, shoot me a DM, osum#6414 on Discord.
Hope everyone has a great weekend!