Interesting! Would you happen to have any pictures of completed boards using this PCB?
Here you go. My very first build using HS60 v1 and a Pok3r metal case (until I get my Klippe).

P.S.: Keycaps are EnjoyPBT 9009 from KBDfans (round 2).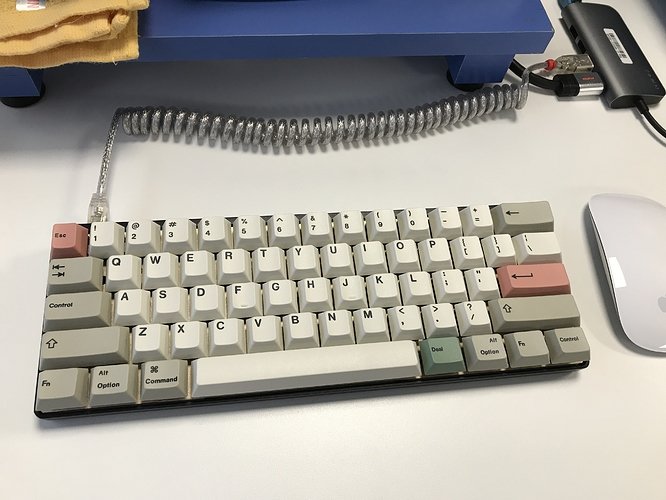 Sweet! Thanks.

I realize supporting too many layouts with the hot swap would be pretty difficult, but I would love to see something like the main layout but with split space bars!
Nice, did you already receive the PCB?
Nope, someone requested a picture of a build with HS60 v1.

That Klippe+ looks nice, do you have more pics?
Sure, man! Here you go: https://imgur.com/a/rIHjjId
These pictures where taken in the night time. Let me know if you'd like pictures under daylight. I can take more tomorrow.

Does anyone know when dixie mech will ship these?
Hell I'd be happy if we could get split back space & split R shift on these hot swap PCBs without having to buy the HHKB variants. Even if the installed hot swap sockets in those positions were in the normal ANSI placing & they just added the pads/holes on the PCB while tossing in some extra sockets so we could DIY our preferred layout.