is this one of those NFTs I keep hearing about?
Hi-Pro = high demand!

Which do you think is more?

The aggregate amount spent on aftermarket hipro
The cost of making hipro molds + licensing + running it
I honestly can't tell how big the high-pro aftermarket audience is. It feels like there's so much demand. However, since supply is so limited, even a handful of dedicated folks can radically affect a market.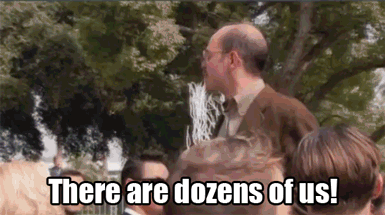 I see your 108UG-Hi-Pro & raise you an OG Symbolics Space Cadet Keyboard!


https://www.ebay.com/i/164815576309?ul_noapp=true
I saw that. But those things are sort of in a league of their own, or should be…
Yeah definitely two different animals between these two!
Wowee. I just lost this auction… by a lot.
Wow, almost 10k for an untested keeb. to be fair, its a helluva keeb, but, like ddrfraser1 said, Holy dog shit.