Hello,
I want to add RGB leds to my keyboard, after going through QMK RGB Matrix, I'm a bit confused.
I think I will use IS31FL3733 controller, after searching, I found this matrix (from the K-Type)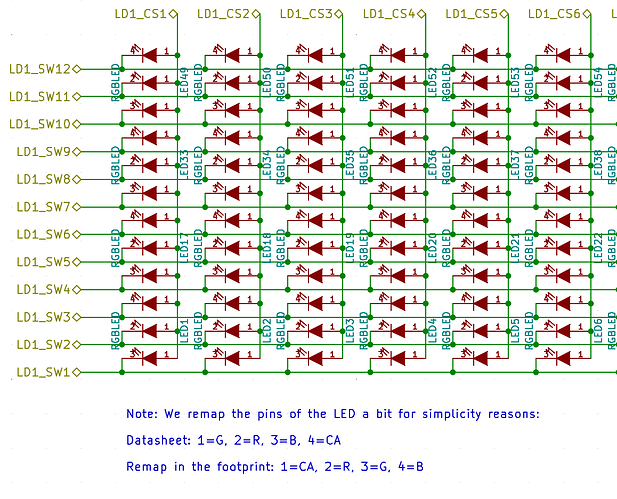 But I'm not sure what led to use.
I found this on aliexpress: https://www.aliexpress.com/item/1005005658215317.html (which is a WS2812)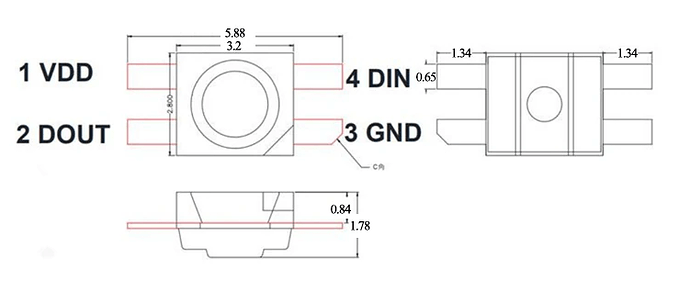 the pins are: 1 VDD, 2 DOUT, 3 GND, 4 DIN (not R,G,B,CA)
are these leds not usable for RGB Matrix? or is there a way to remap the pins?