Hello,
I have been a keyboard enthusiast for a while.
I want to run a small GB. I thought it would be a good start to run a small board, 40% layout.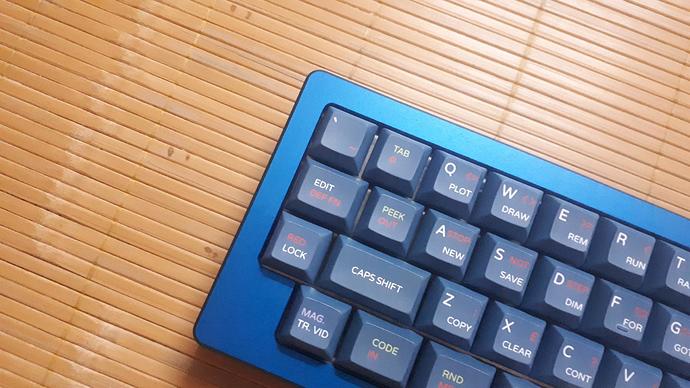 More pictures of the prototype: https://imgur.com/a/cVOz7Ni
About my board:
The Layout
my layout is inspired from this design



of course I have to adapt to qwerty layout.

Keycaps
I know many people would feel "forced" to use uniform keycap profile so in the future, if my board sales are sufficient, I do plan to run a GB for a generic 40% keyset that include supports to my board.

PCB
the board is powered by an ATMega32u4, which is QMK/VIA compatible.
as you can see in the album, this board actually use 2 PCBs (controller-PCB and key-PCB), I know this might be unnecessarily complicated but I can't find other way to put all the components on small PCB (I can't hand-solder smaller components)

Case
The case is CNC anodized Aluminum.
My current design is two-pieces top-mount case, I plan to change it to one-piece tray-mount case.
This would help keep the price low and it's also easier for me to manage the GB.
After I receive the prototype for new design, I will post a new, more detailed survey.
Please check this survey form and tell me your thoughts.
Thank you for reading.