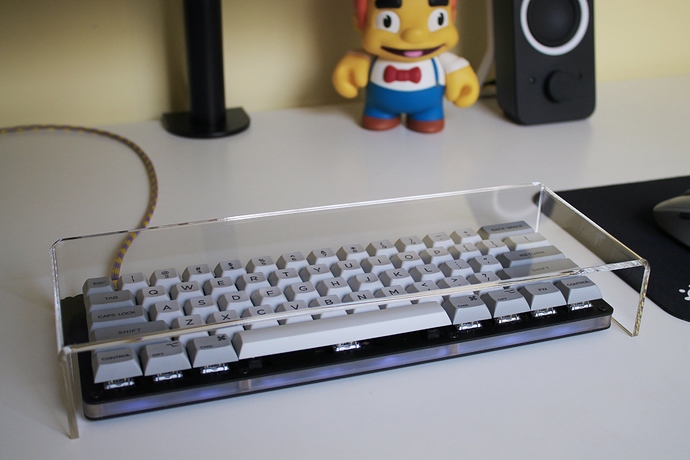 Hi, my name is Nick and I am from the United Kingdom.
I had been searching for a high quality keyboard cover for a long time; in the end I decided to design my own and after many hours I now have a prototype that I am happy to share with the community.
Designed to look great and to last for years, the acrylic is 4mm thick and very high quality. Some of the existing covers use thin fragile materials; in comparison the max load on top of this cover is 1.5kg!
The cover is designed so that it can be slid behind the keyboard when in use and slid back over the keyboard in seconds.
I look forward to hearing from everyone.
Nick