HELLO TO EVERYBODY!
We are a team from Latvia for the design and production of keyboards and accessories for them
In the world of keyboards, we are relatively recent, successfully completed a project of keyboard stands and now we are moving on!
We want to present you our new project - Artisan Box.
It is essential for us that everyone interested can express their opinion.
Our idea is to make a reasonably simple artisan box design with a keyboard-like geometry.
ARTBOX V1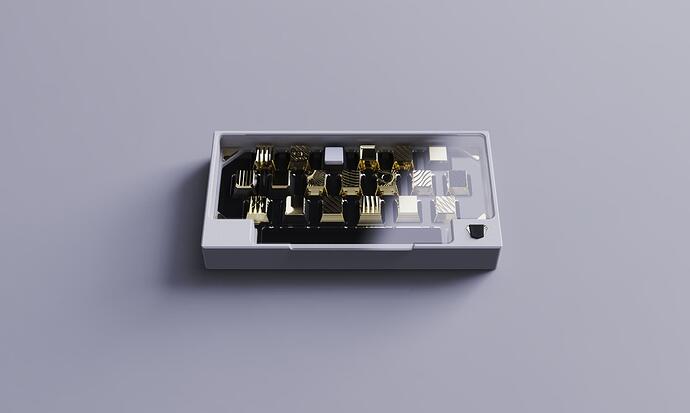 Material
Case- Aluminum
Cover - acrylic
Plate - acrylic
Plate holders - Brass
Eva gasket
Two-part badge - brass, aluminum
Dimensions
195/102/24 mm
Plate
r1; r2; r3…keycaps - 19 slots
6.25 spacebar - 1 slot
Price
TBD
About 100-150EUR.
We will be able to name the exact price after the production of the proto
Prototype
awaiting of production
Powder coating colors
Sand white
Sand black
Sparkly grey
The distance between Eva gasket and the cover is 15.5 mm.
Maximum keycap height is 15 mm
Sorry, we're new here and can't add a link… but we'd love it if you could share your opinion in the comments.