After some delays and setbacks, I'm trying once again to run the Belafonte colorway. This time it will be in DSA profile made by Signature Plastics. I've listed the design changes that were made below.
Let me tell you about my keyset:
The DSA Belafonte keyset is inspired by the film The Life Aquatic with Steve Zissou. It is a nautical themed keyset that is based on the ship Belafonte. I've tried to create a keyset that will fans of the movie will find a worth keyset adaption, and people who enjoy a brighter nautical colored keyset can also enjoy. I hope you like what you see.
Planned Sets:

The alphas kit. It contains the keycaps you'd need for any board.
The Modifiers kit. Named after Esteban, he's dead now.
Numpad kit, if you need it.
Extra modifiers kit for additional compatibility. Contains some of the most specialized keycaps.
Ortho kit. For users of Planck, and the like.
Novelties kit, which I thought up in a dream, actually.
International kit, support for UK, ES, IT, DA, SE, NO, FI, and DE layouts. Designed by an engineer from the Chinese space program.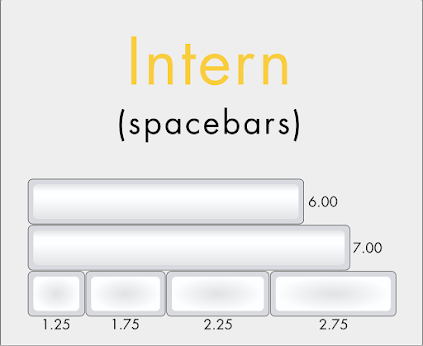 You have to share it with the interns.
Technical Specs
DSA Profile
PBT
MX Compatible
Manufactured by Signature Plastics
Compatible with ISO, HHKB, WKL, TKL, 65%, 75%, 40%, Planck, and more
Design Changes from XDA to DSA
DSA profile instead of XDA (duh). DSA has overall less surface area, but the thickness of they keycaps is higher. I personally feel that between the two, DSA has a more 'retro' look which fits this set better.
Basically everything was made again from scratch because of HDD failure and loosing the XDA designs. All of the legends are slightly larger and have improved placement.
More vivid colorway - This was one of my biggest complaints about the XDA set, it was too washed out and muted. I think the current colors suit the tone of the movie and overall style of what I'm aiming for.
Reorganized Kits - The kits last time were sort of a mess. This time I tried to organize them to suit most users. (Please let me know if something is wrong, I want to try to accommodate everyone I can)
Improved Novelties - In the XDA kit, I admit they were rushed and I missed some opportunities. Currently, they are much better thought out and fans of the movie will hopefully be able to appricate them more.
Improved International Kit - For the most part, support for IT and ES languages has been added. In addition the tertiary legends have been removed. This was a tough choice, but the overall design seems to favor a more simple, less cluttered keycap.
Current Status
I have been in touch with Pimp My Keyboard. They are interested in producing the set, we just need to do an IC to see if people are still up for this set.
Please fill out the Google form if you're interested. All valid feedback will be considered.
Acknowledgments:
Big thank you to onishima for the original concept for this set and gave me permission to draw inspiration from their work.
Spooknik
Dictated, but not read.