[IC] F62-PE keyboard by Alf re-run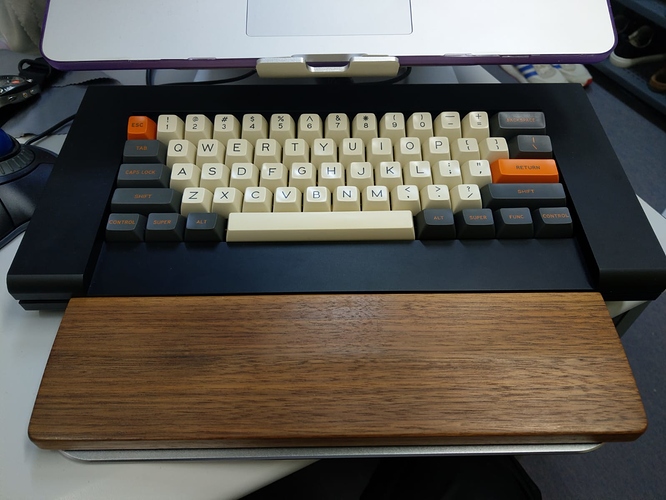 Original GB link: https://geekhack.org/index.php?topic=96650.0
Overview
Recently saw someone with a F62-PE IRL, CNC'd by ALF, and very bumped out that I didn't get into this hobby sooner. Well, I got in touch with the guy behind ALF (Xuxian), and he told me he could make a batch of F62-PE, with an MOQ of 20, which would cost $390 + shipping for the whole kit.
Features
7° typing angle
QMK compatible Immersion Gold PCB
Aluminum plate
Titanium plated screw
Detachable Mini B. Cable not included.
Additional Details
These are from Xuxian himself. I can add more details if you have questions.
There were only three rounds of these keyboards, less than 50 of them in total
Top and bottom of case is equal in height, split in middle
The case itself weight a freaking 4KG
The keyboard can be shipped in 60 days.
If anyone is interested, I can work with a local Cerakoat vendor to get more colours than the grayscale. Won't be cheap though.
To share your interest for this GB, please comment below
Who's running this
I am a programmer, with two kids, situated in Hong Kong, and started using mechs for about 3 years now. Started to get serious this year and now settled on a 30g capacitative keyboard…for now. I realised that the coolest keyboards are all GBs and limited in quantity. So, I got in touch with some manufacturers and see if they can re-run some stuff. Anyways, if this run is successful I can probably do this part time and make pretty keyboards a bit more accessible. Cheers.