GMK Alpine
Welcome to Switzerland
GB: December 1st - January 12th
Have you ever been in the Alps and wanted to take a piece of it home with you? GMK Alpine is a Keycap set revolving around the beautiful Swiss Alps. In Switzerland not only do we enjoy hiking, skiing, climbing or touring the mountains but the many different mountain animals enjoy the peaceful life up there and the Farmers watch their livestock while the herd dog plays around in the grass. The Swiss mountains are a major part of my culture and something I would love to share with you. Even during tragic times, the Swiss alps helped defend Switzerland and gave anyone a hard time invading this beautiful country. They served as not only a shield but also as a bunker to keep the whole population safe. This is my way of capturing the magnificent alps.
Inspiration
The Novelties are based on real Mountains:
Esc is the Famous "Matterhorn"
Enter is from "Berner Oberland": Eiger – Mönch – Jungfrau
This was a project that I was able to put a ton of time into because of quarantine and allowed me to truly put the beauty of the alps into my design.
I have spent much time practicing and growing my skills and truly hope you enjoy.
IC Form
Please share your feedback, opinions, and general thoughts on this set below. If you are interested, please fill out this
IC Forum
:)
Kits
Colors
For the colors I wanted a simple look that kind of resembles a mountain.
The 4012 is a gray with a hint of purple as to not make this a boring gray set.
The WS2 resembles the Snow and the beautiful Edelweiss, the national Swiss flower.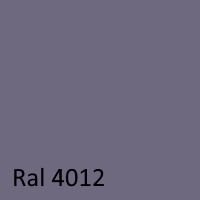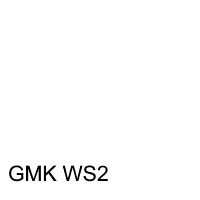 Renders (Done by me)
Nemui by Bachoo
Whiskey by Me
M60 by Rama
Deskmats:
[size=14pt]Thank you so much to Virtual Designworks for the amazing art. It's been an absolute pleasure to work with you and I love what you did![/size]
I'm very happy to announce that I will be working with Keebstuff on a limited number of high quality custom cables!
He puts amazing and careful work into each cable and they end up looking fantastic!
The cables will be coiled with the coiled side being Purple and the non coiled side will be white. They will come with LEMO Connectors (Made in Switzerland :D)!
You can see more pictures of the cable and his other awesome work on his Instagram
Vendors
EU: Candykeys
NA: Kono.store
Asia: KBDFans
Australia: Daily Clack
UK: Prototypist
Canada: Ashkeebs
Price
Additional information
High Quality Double-shot 1.5mm Thick ABS Cherry profile Keycap set.
Made in Germany by GMK Electronic design GmbH
To Do
Updates
25/7
Added Nord Kit
Removed all "Lock"'s from keys. I hope GMK fix their molds.
12/08
Added Vedors
Added Keebstuff Collab
5/10
Thanks!!
While there were a lot of people who gave feedback and helped with things, I would especially like to thank 1 person who helped me!
Imperfect Link:
Thanks for the countless blender questions which you answered, the cases you redesigned so they'd be easier to work with and reminding me that I should've used texture legends and good keycap geometry.