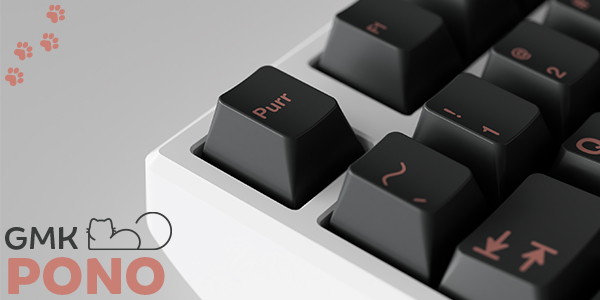 Hey! Welcome to the GMK PONO Interest Check - A Soft IC
Before attempting an IC, I reached out to both Olivia and Nat (Minterly) to see if this was okay and clear the colors.
Pono is a combination of Pink and Mono, which coincidentally is also this mischievous kitteh's name. Pono is grey kitteh with a pink button nose
Calling it a soft IC for now, because I have not fully invested in renders and time, the kits are also still in development (mainly base kit, and some novelty adjustments), so they are subject to change.
Olivia ran recently, so people might not be into something like this. Looking for some feedback / interest, before making this official, and diving in.
Kits - Stock Colors 3C-N9
Base kit is a little more serious for those that would not like participate in the theme, but potentially like the set / colors. While the novelties and highlight kits are where you can have a little more fun.
Thinking about going for R5 on the highlight kit, any thoughts?
I'd like to keep some 40's support in the base, but I realize it's a pretty big kit at the moment.
Meow is this something you might be interested in?