Hey everyone,
I'm very proud to introduce you a new set I've been working for a long time now.
I always had the desire to offer a set that would be suitable for everyone, but beyond that, a set that is suitable for all uses .
My intention here is to offer some dedicated child kits designed for a specific use .
Most of the time, macro-pad (and even ortho) users don't have the possibility to have a well-designed keycaps set for their uses. The goal of this set is to offer a solution to this issue, in a playful way! Same for MOBA/FPS players, music & various content creators… Endless possibilities to highlight the keys they need!
All the icons have been drawn using the same stroke thickness in order to have an overall cohesion.
I decided to go for an uniform profile since it offers more possibilities on layouts (than a sculpted one), and since KAM allows overall dye-sub and have a nice glossy finish, I thought that'd be the perfect profile to work with.
Samples have been ordered, Keyreative should already be working on them.
---
Renders
by @Oblotzky Oblotzk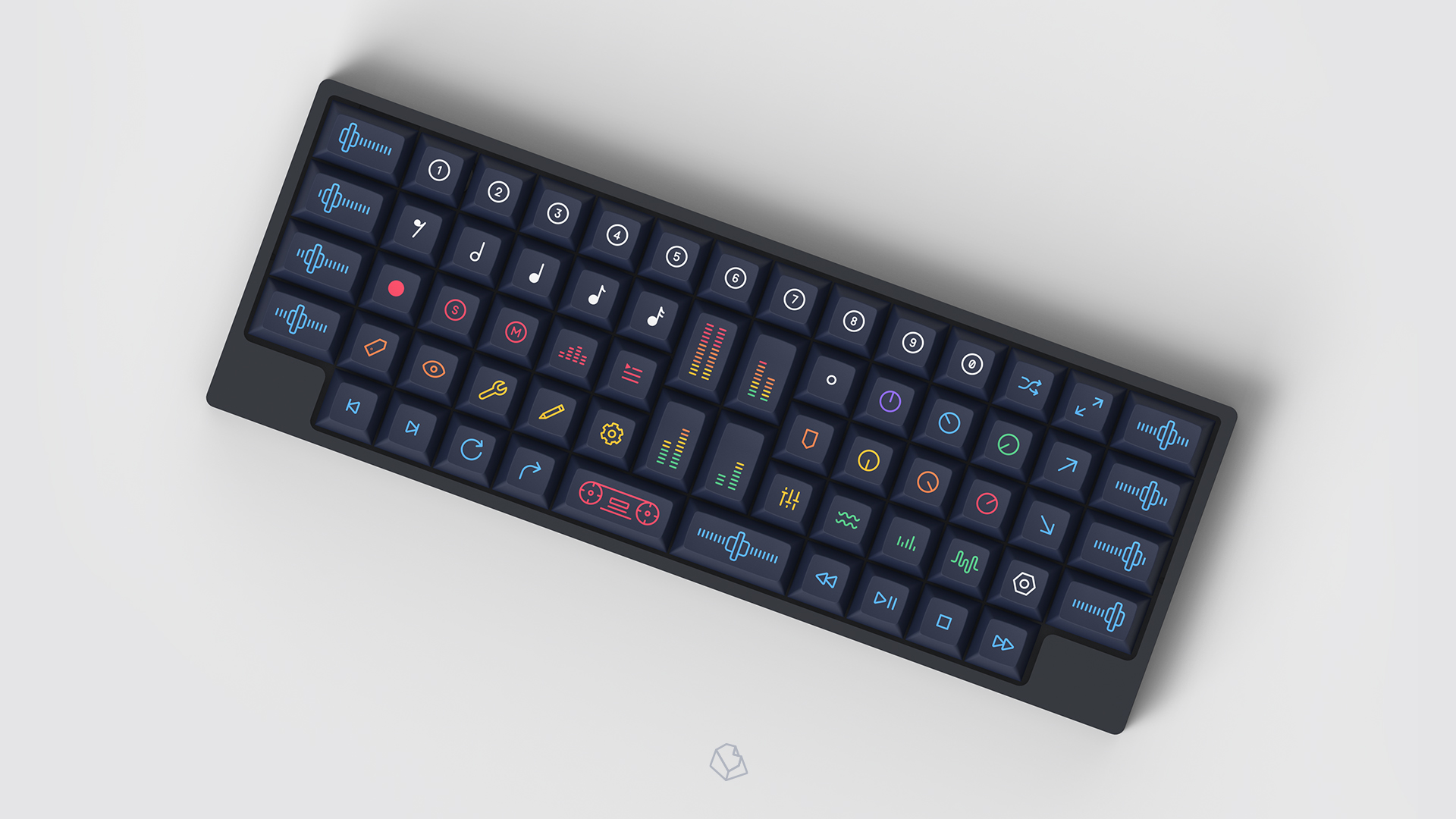 Campine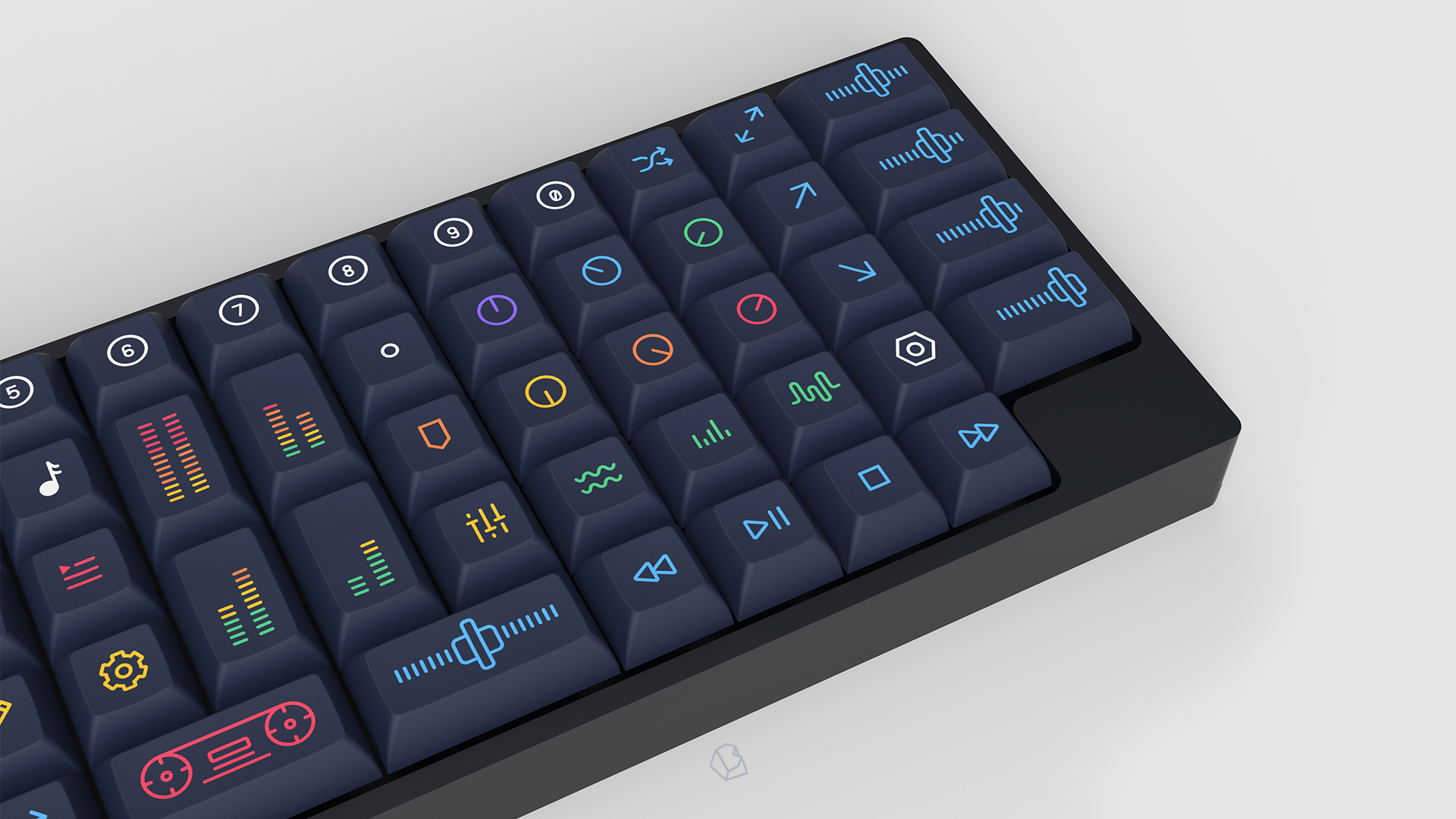 Campine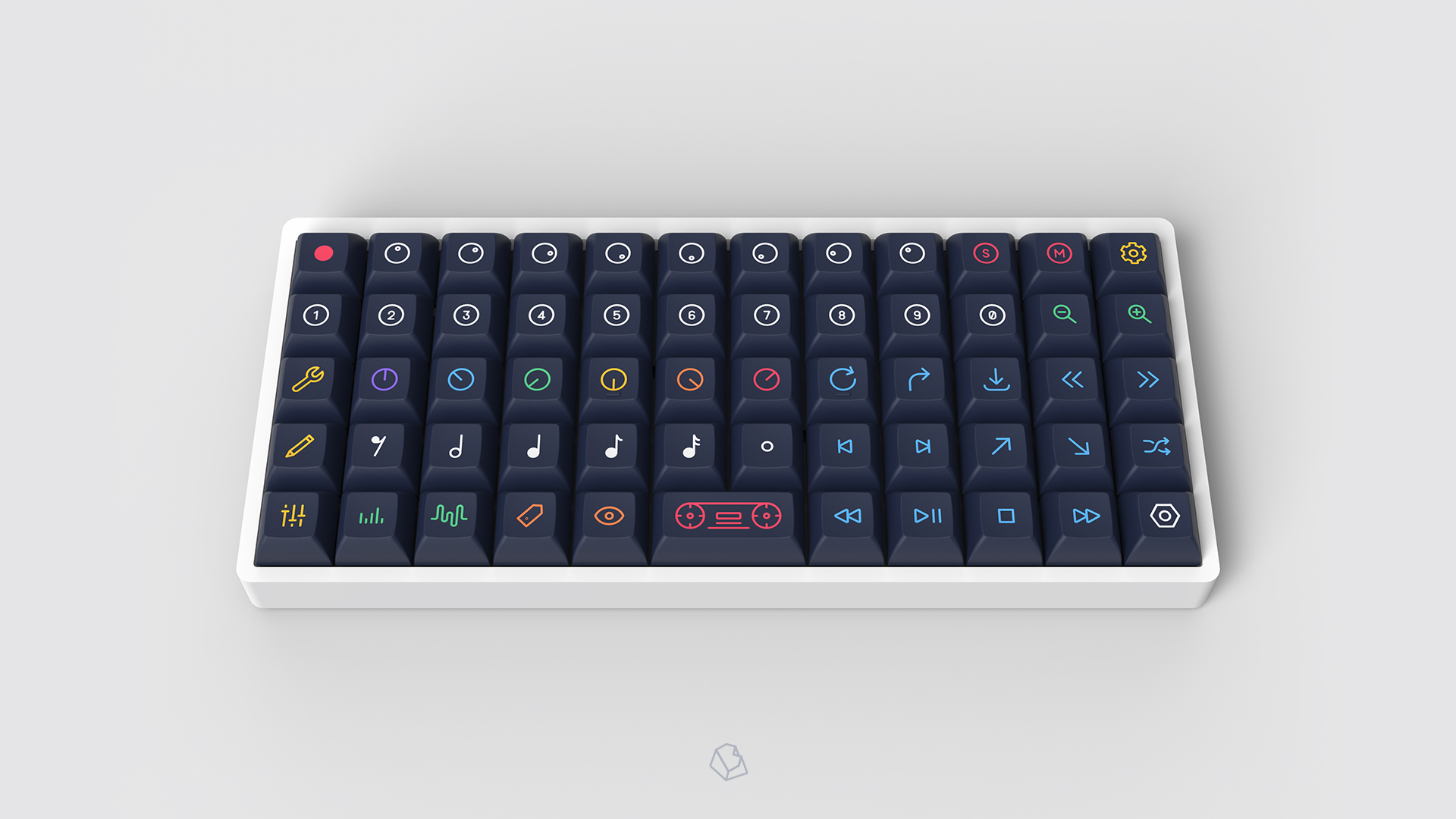 Preonic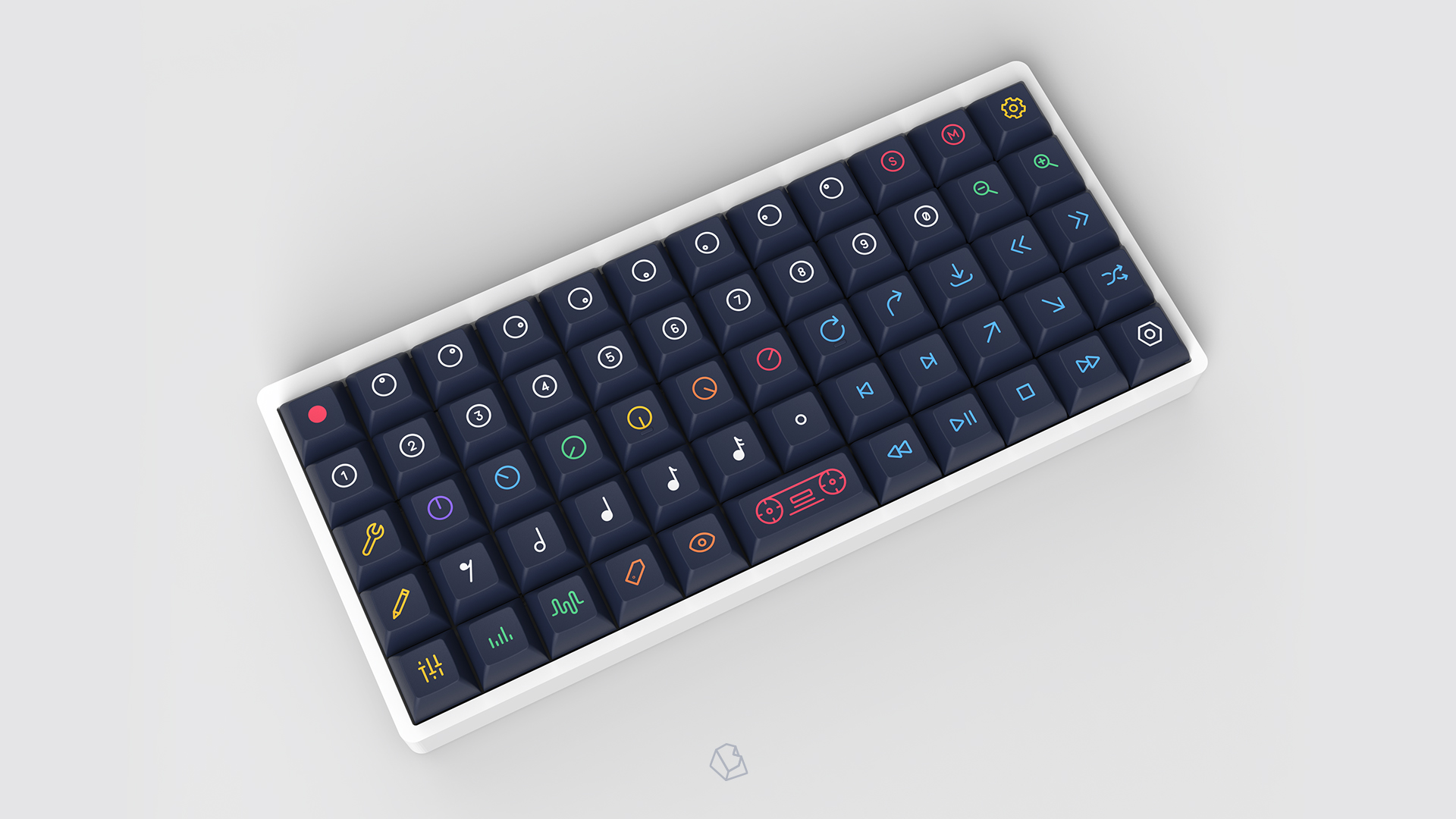 Preonic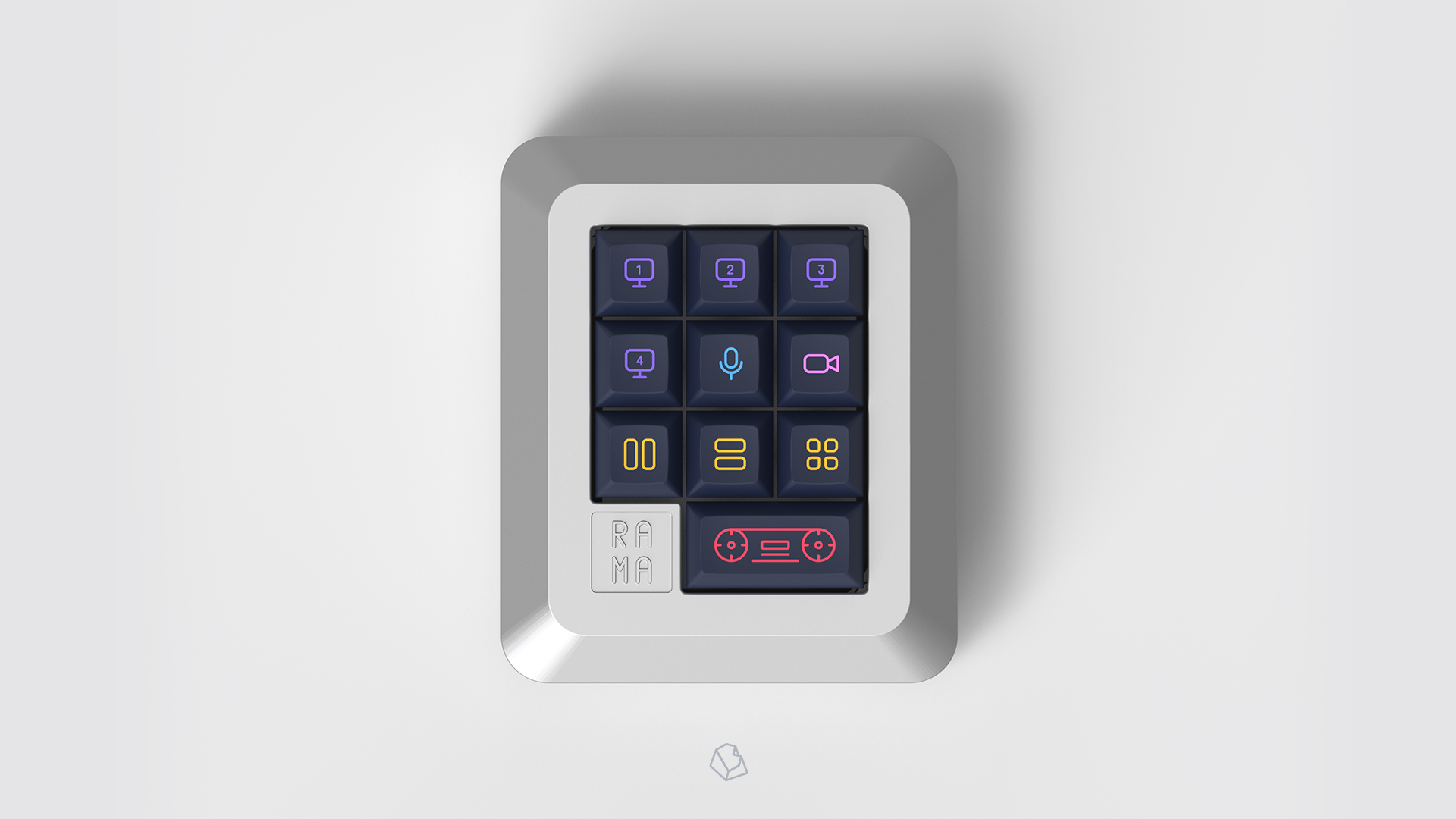 Rama M10-A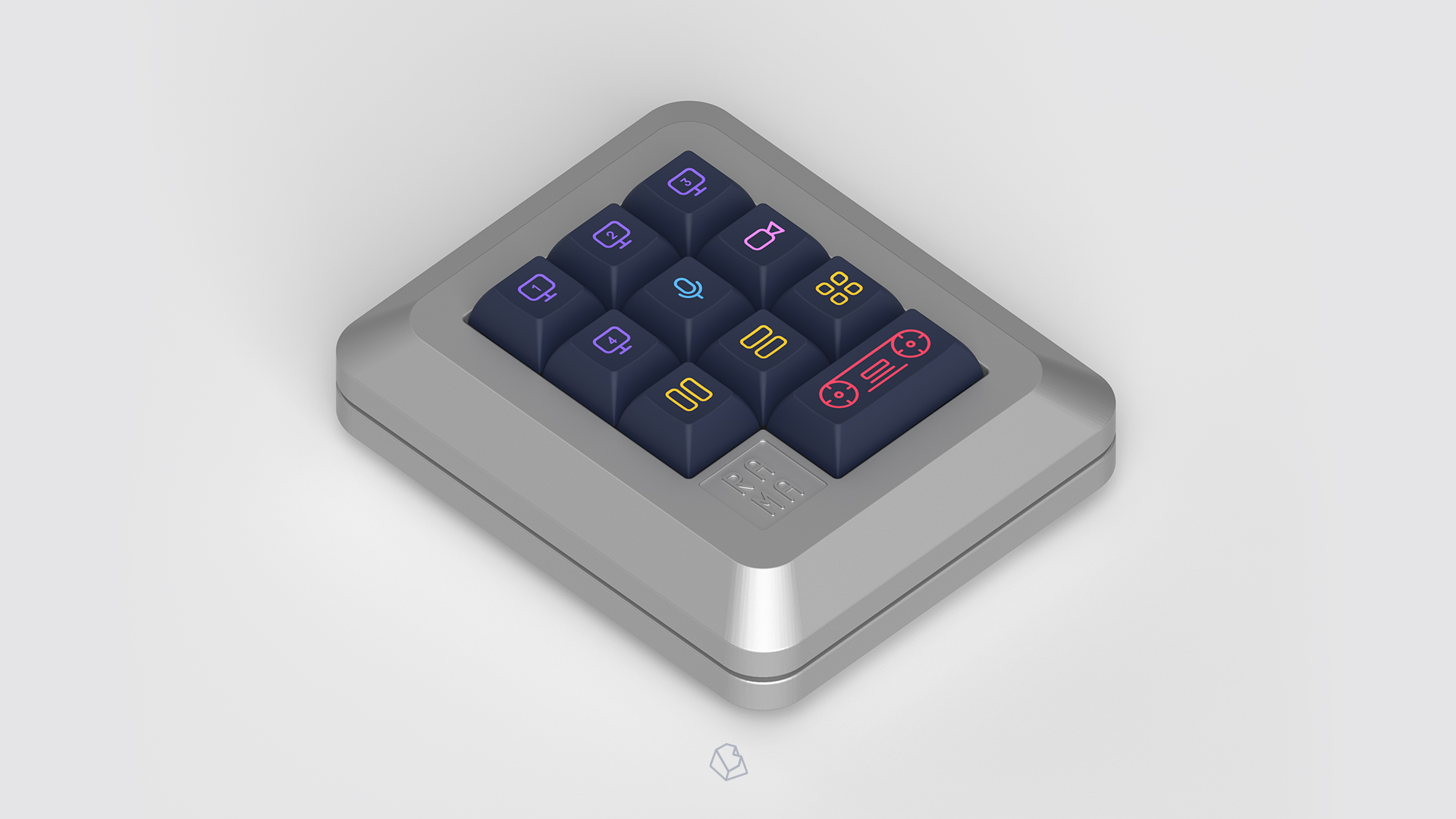 Rama M10-A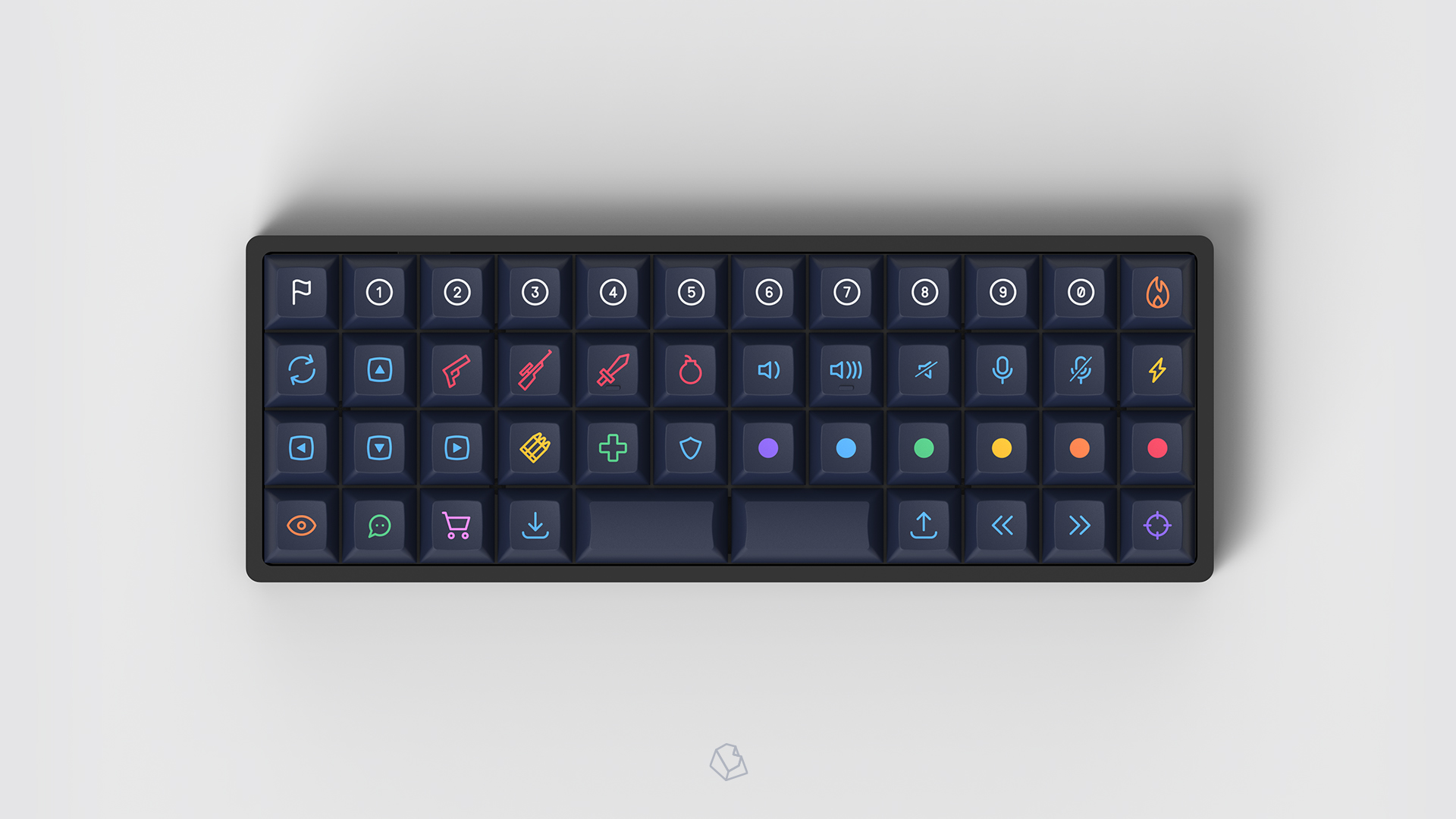 Planck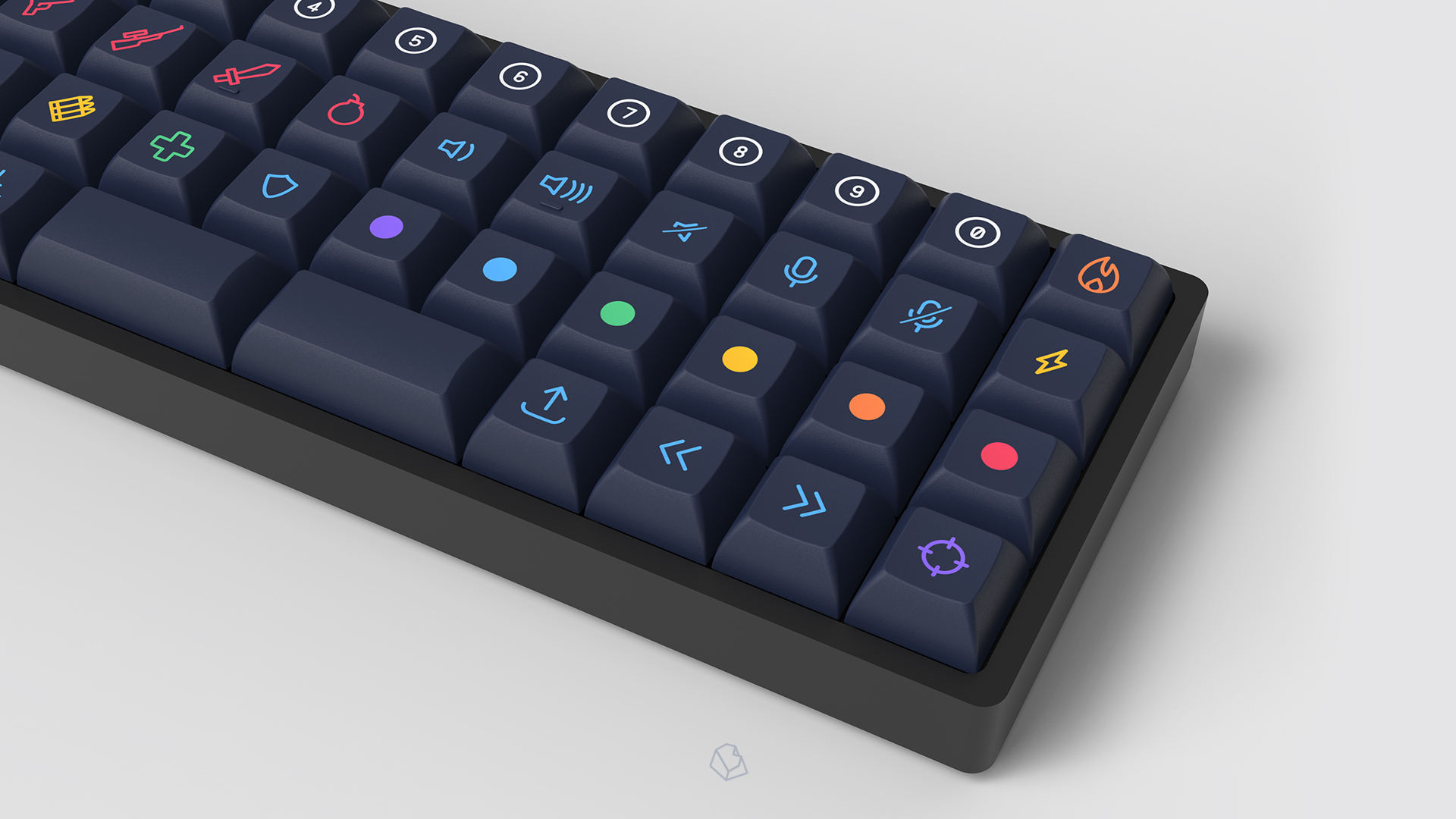 Planck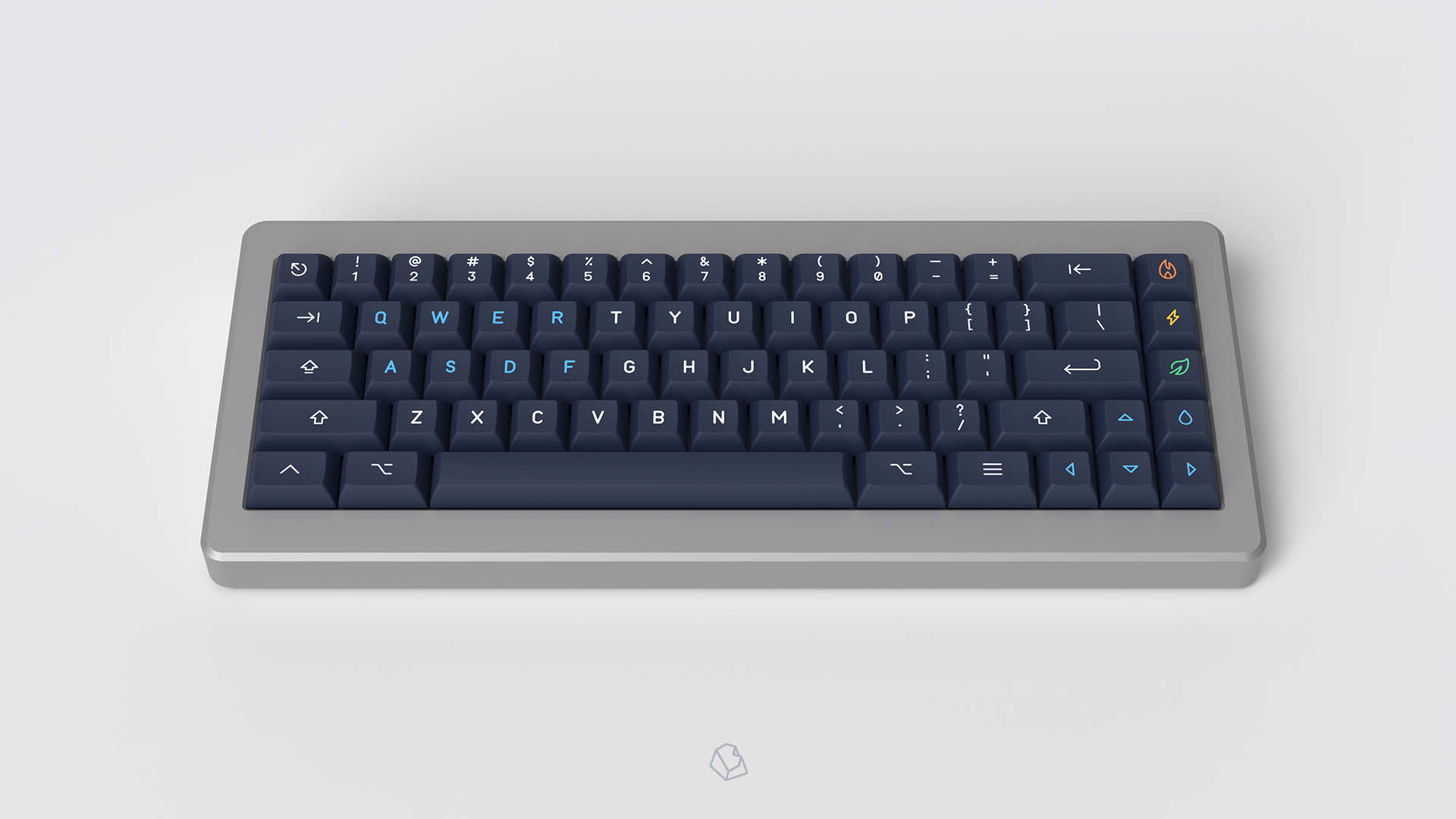 Rama M65-A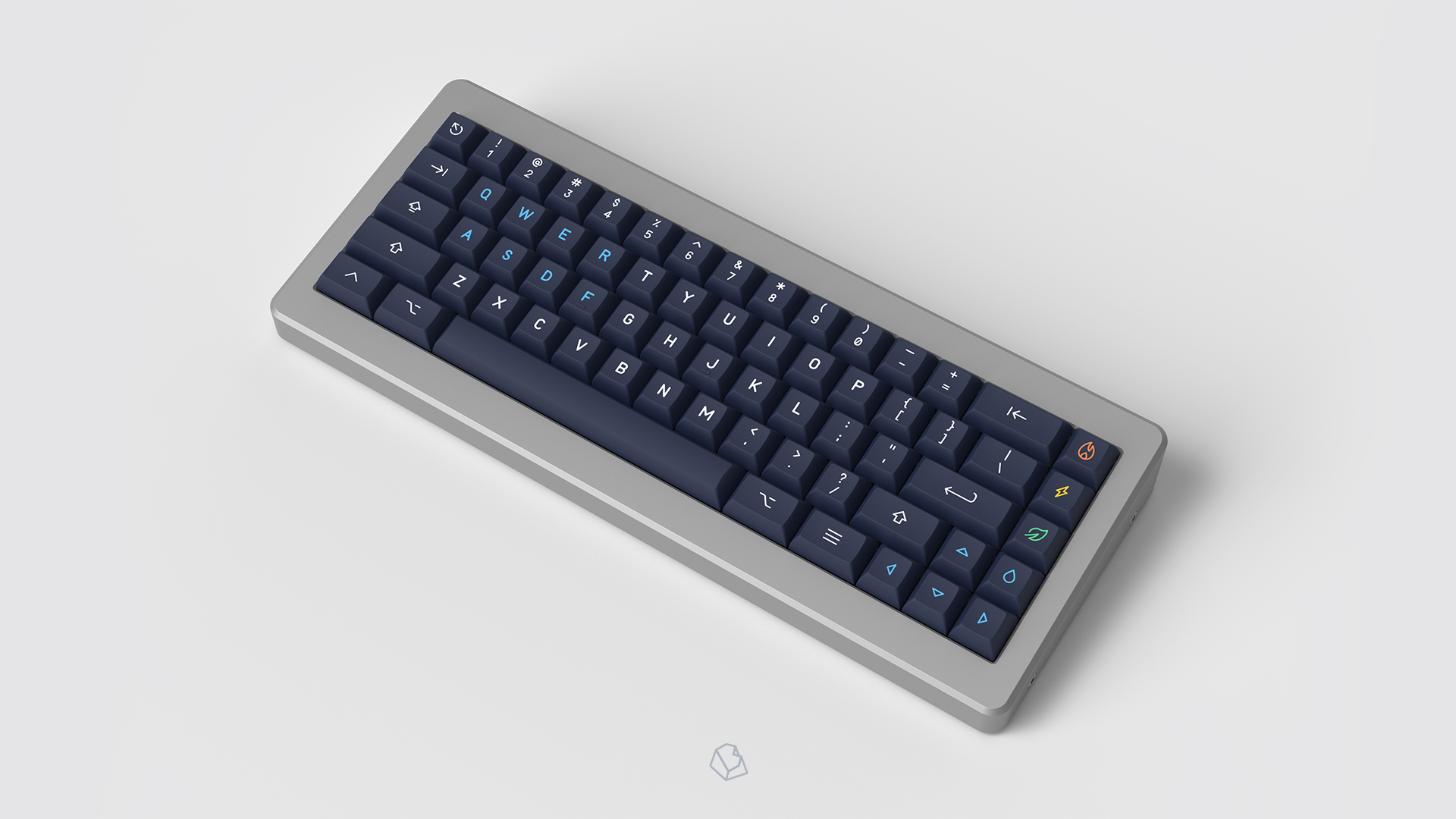 Rama M65-A
---
Kits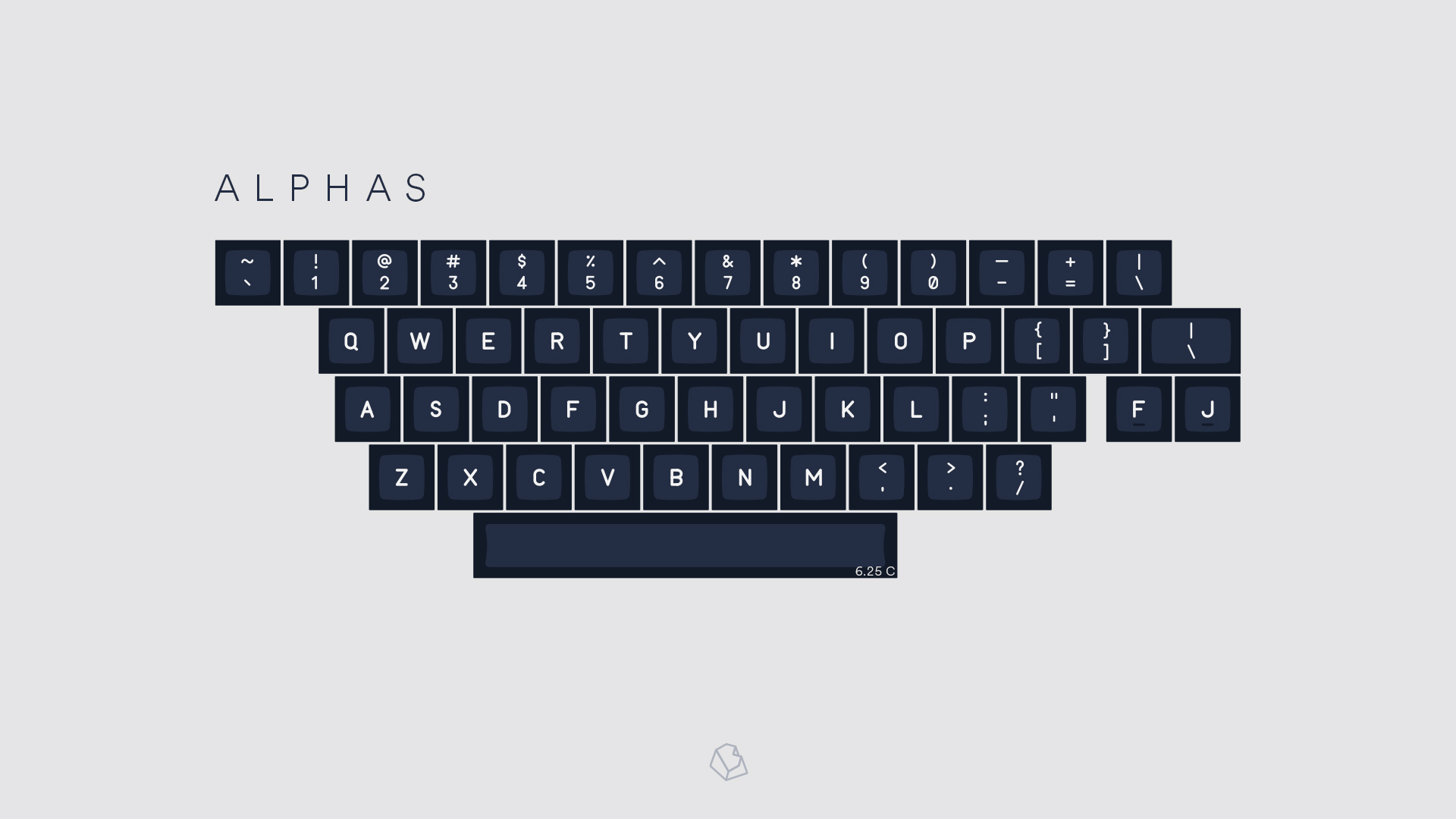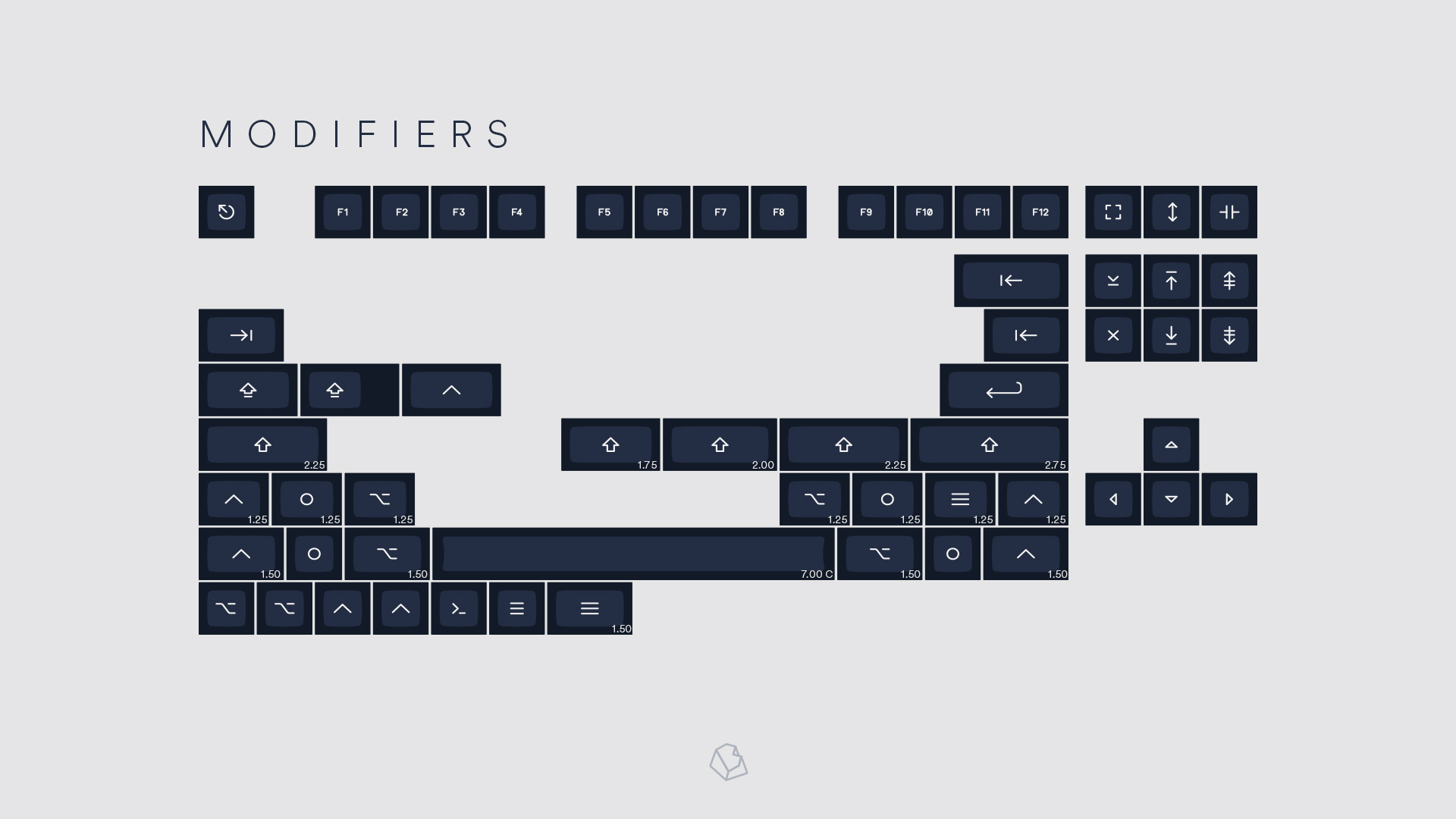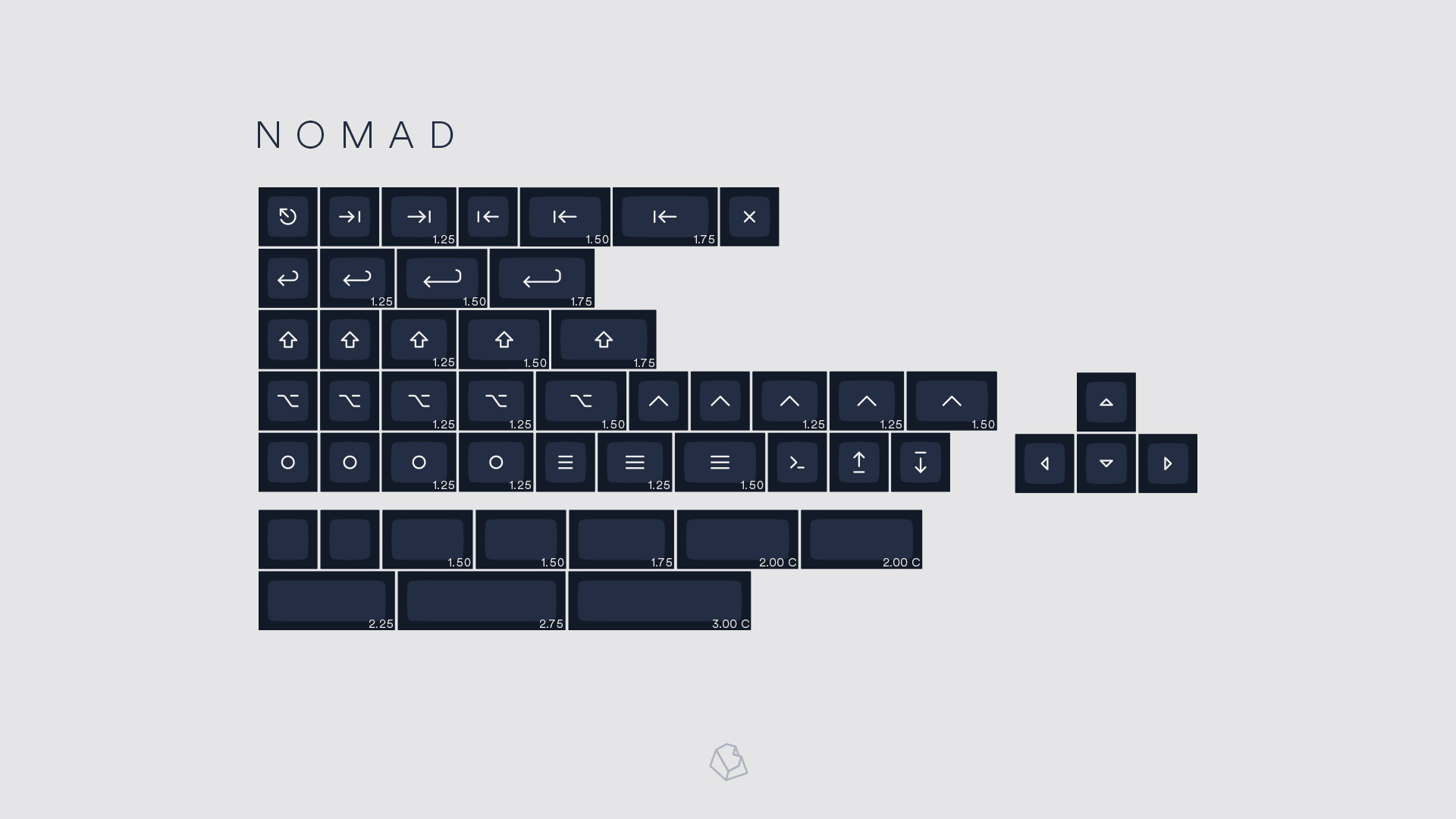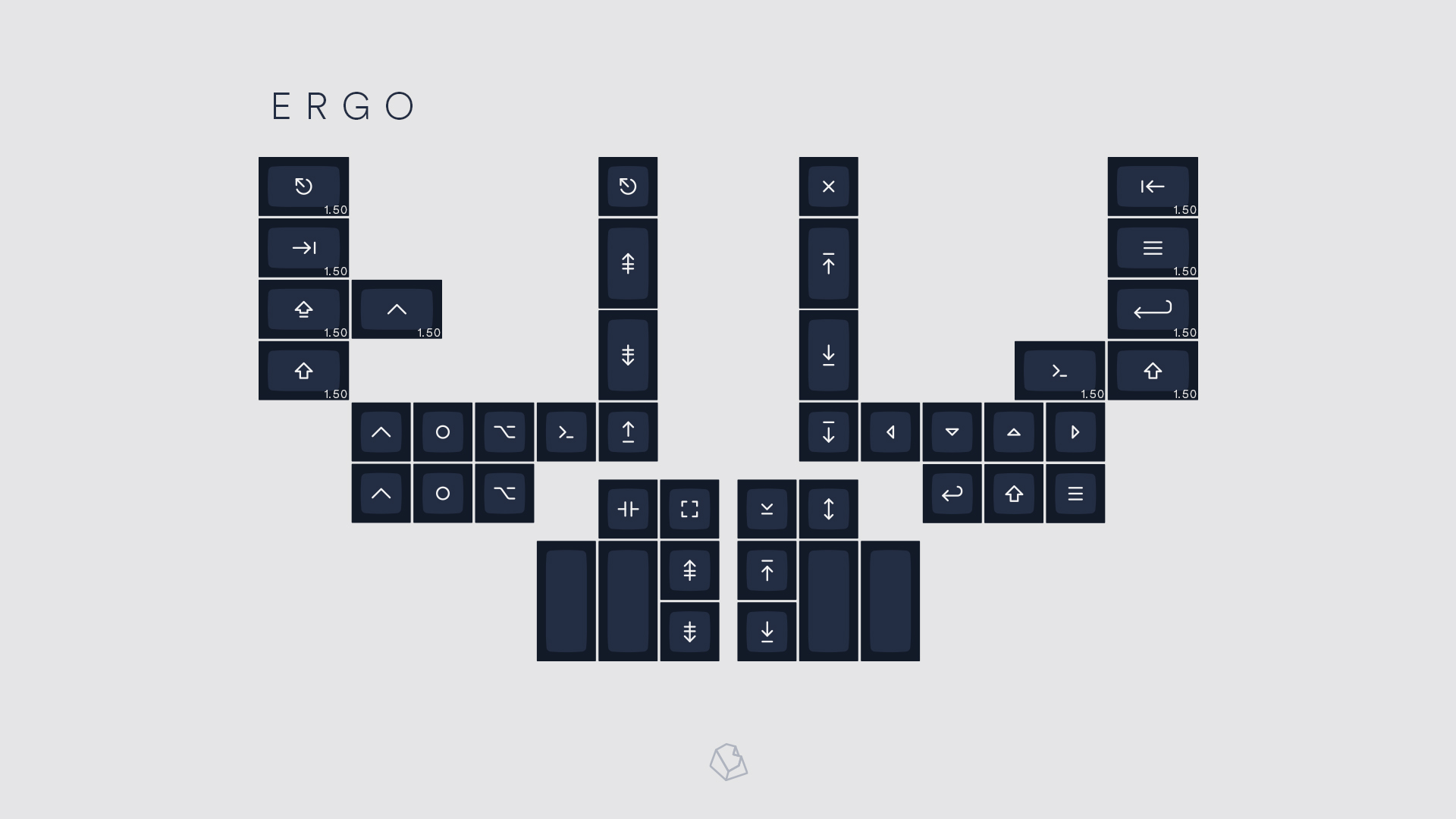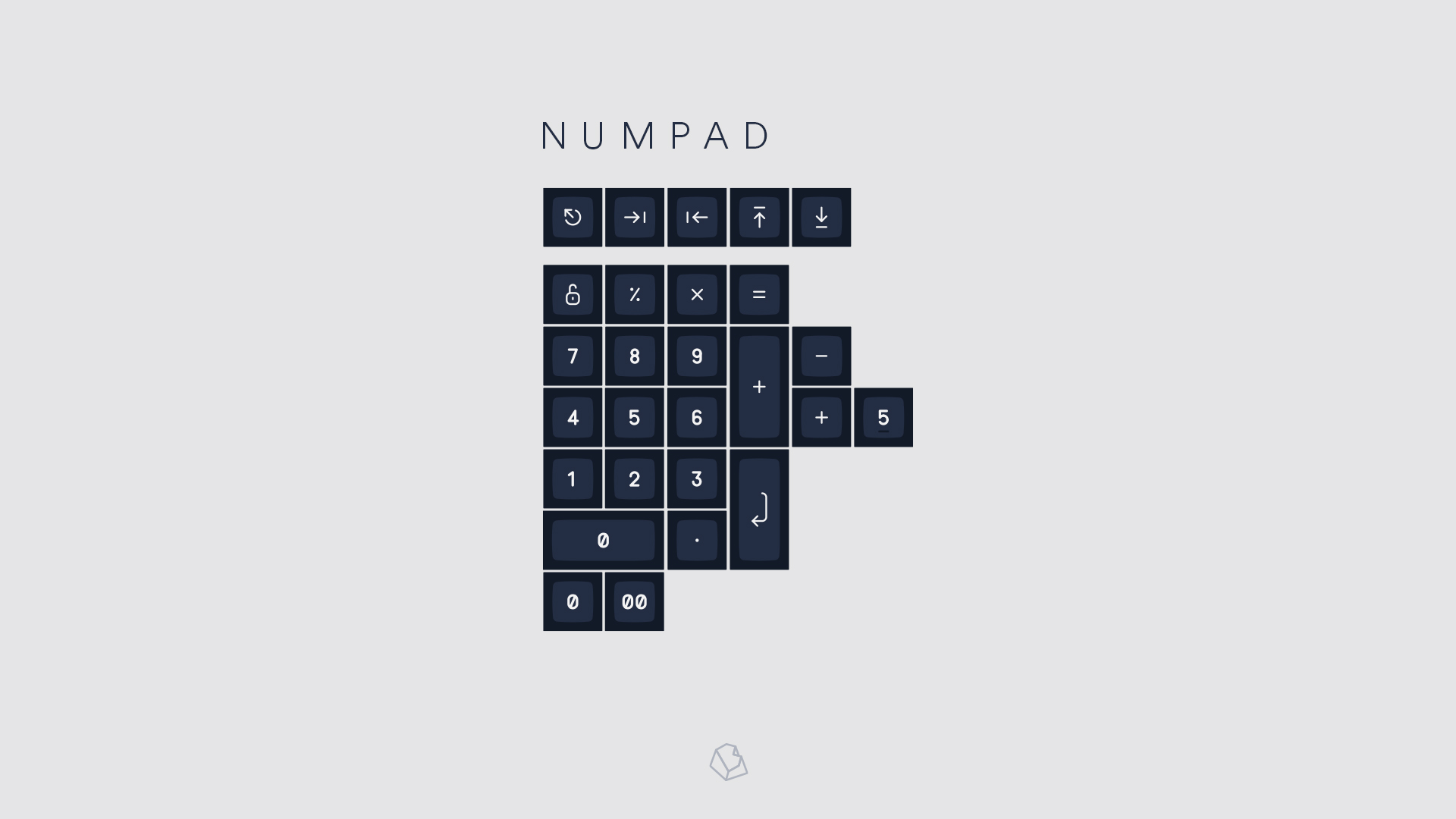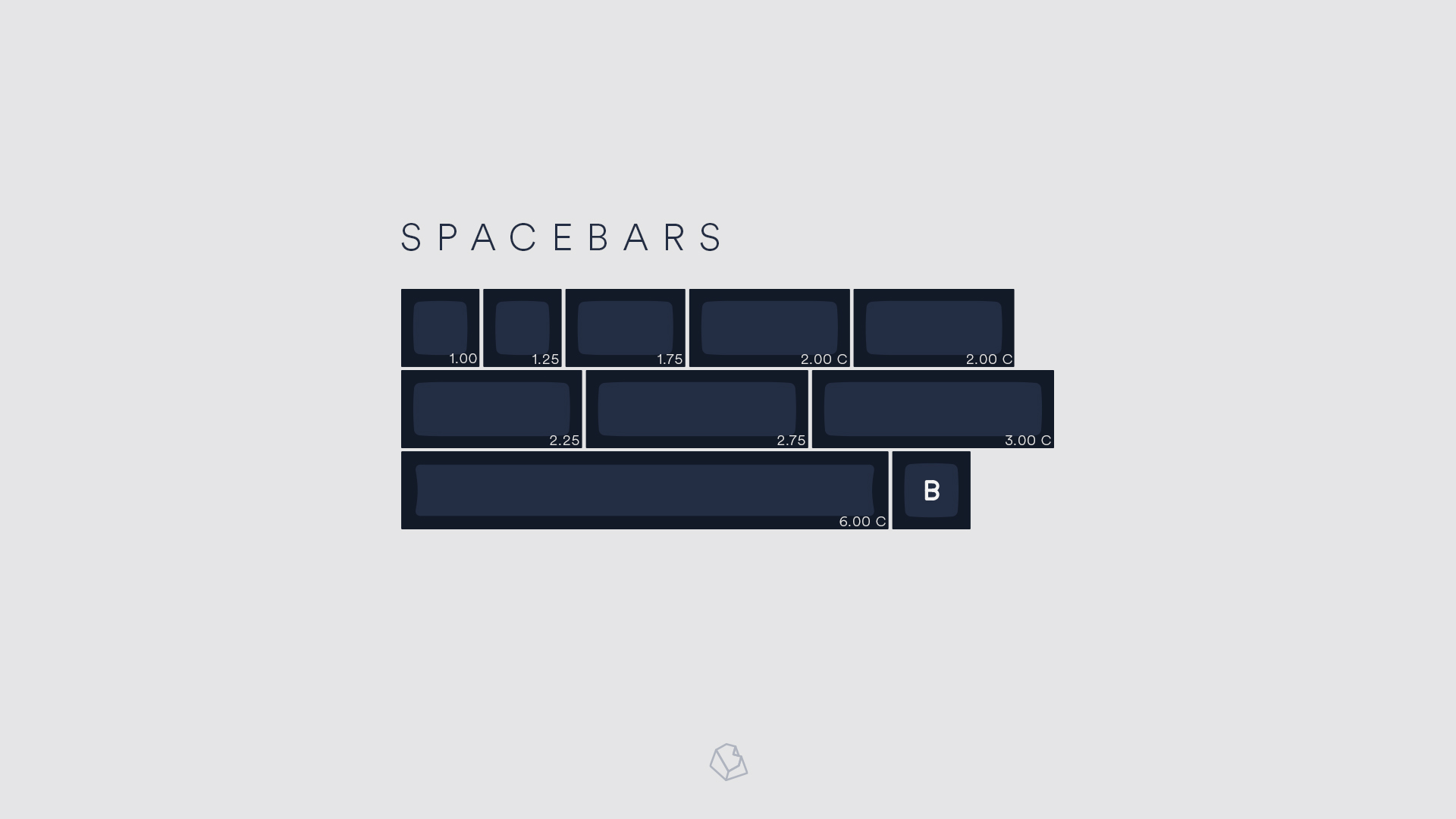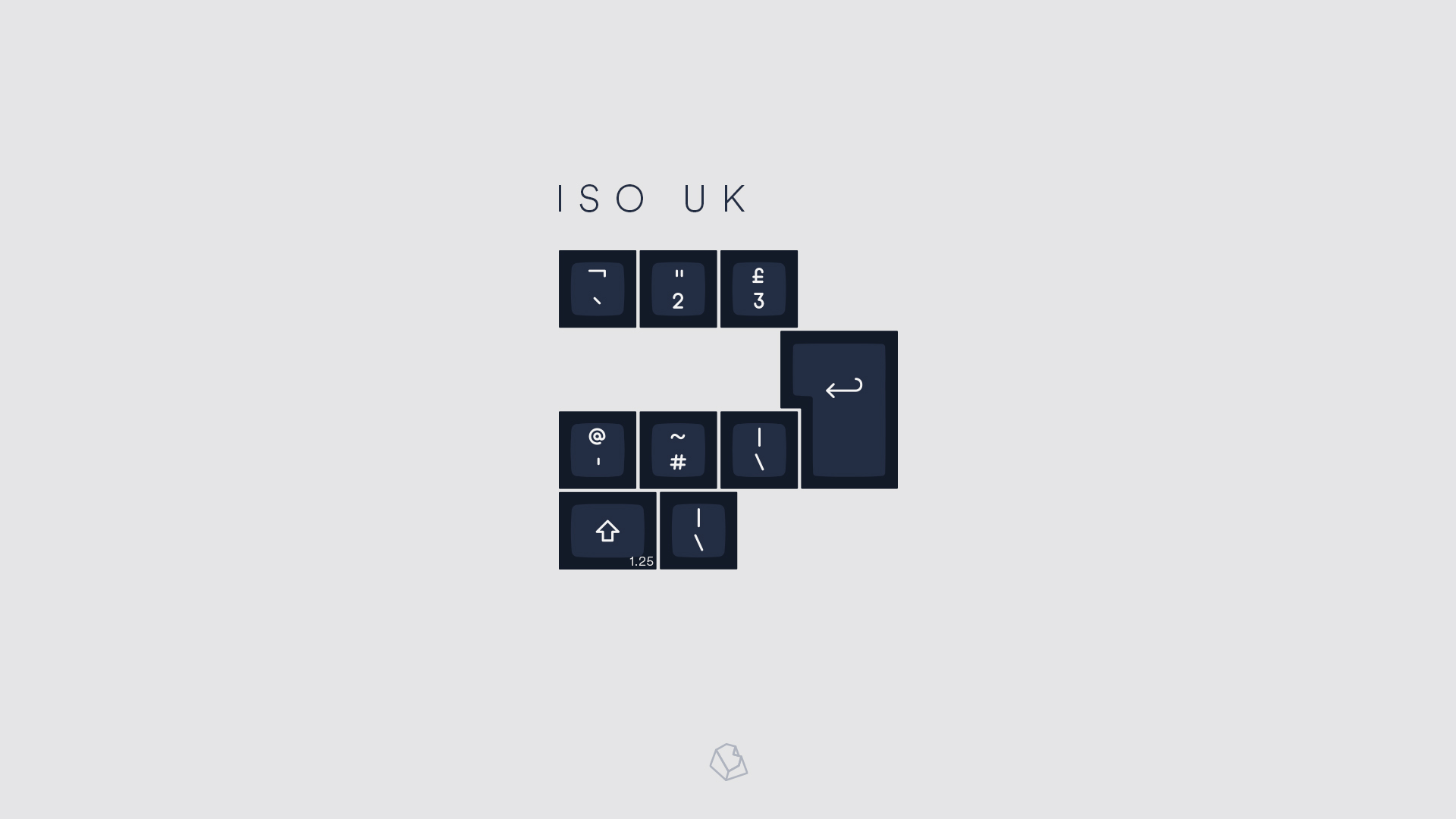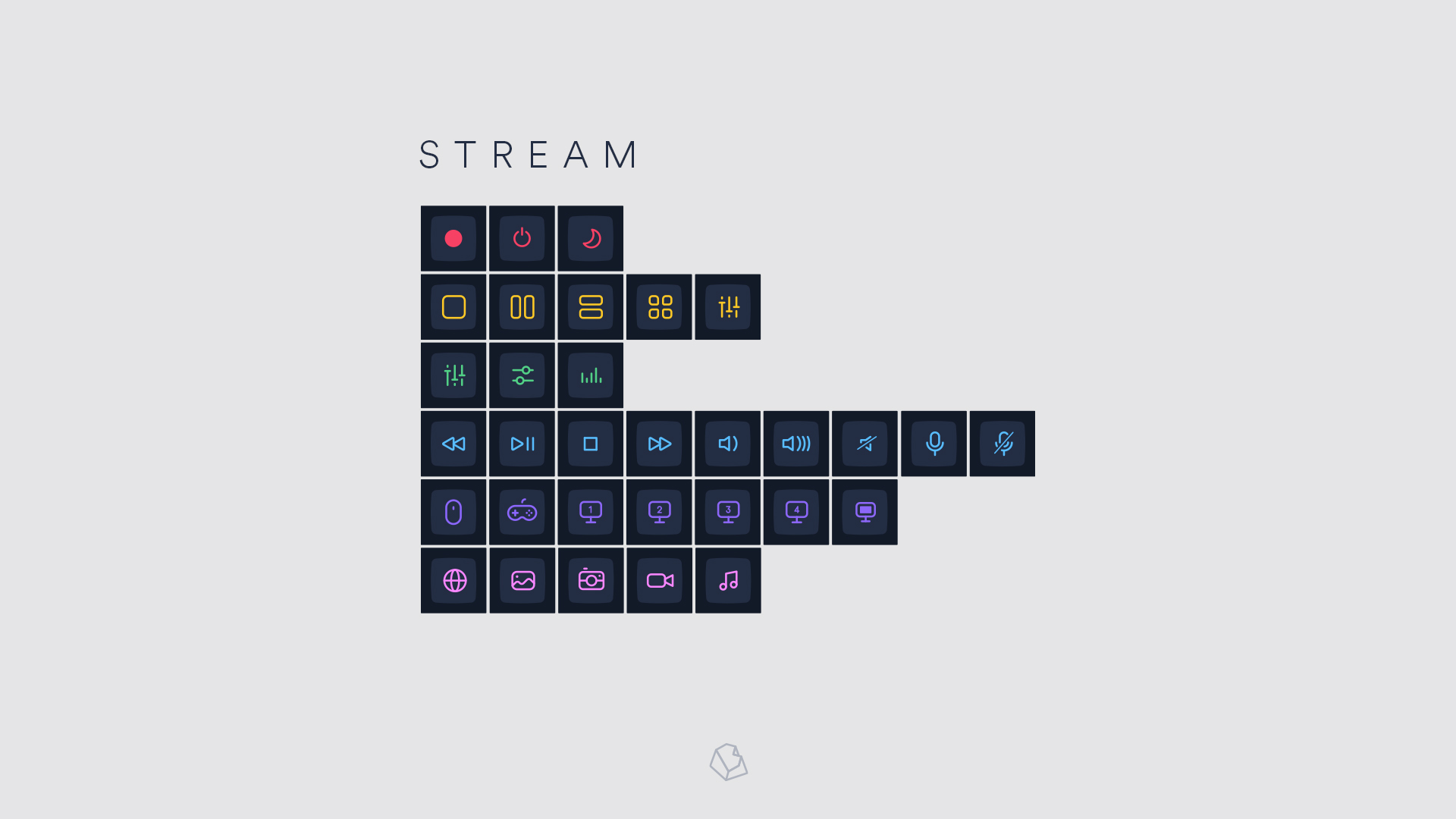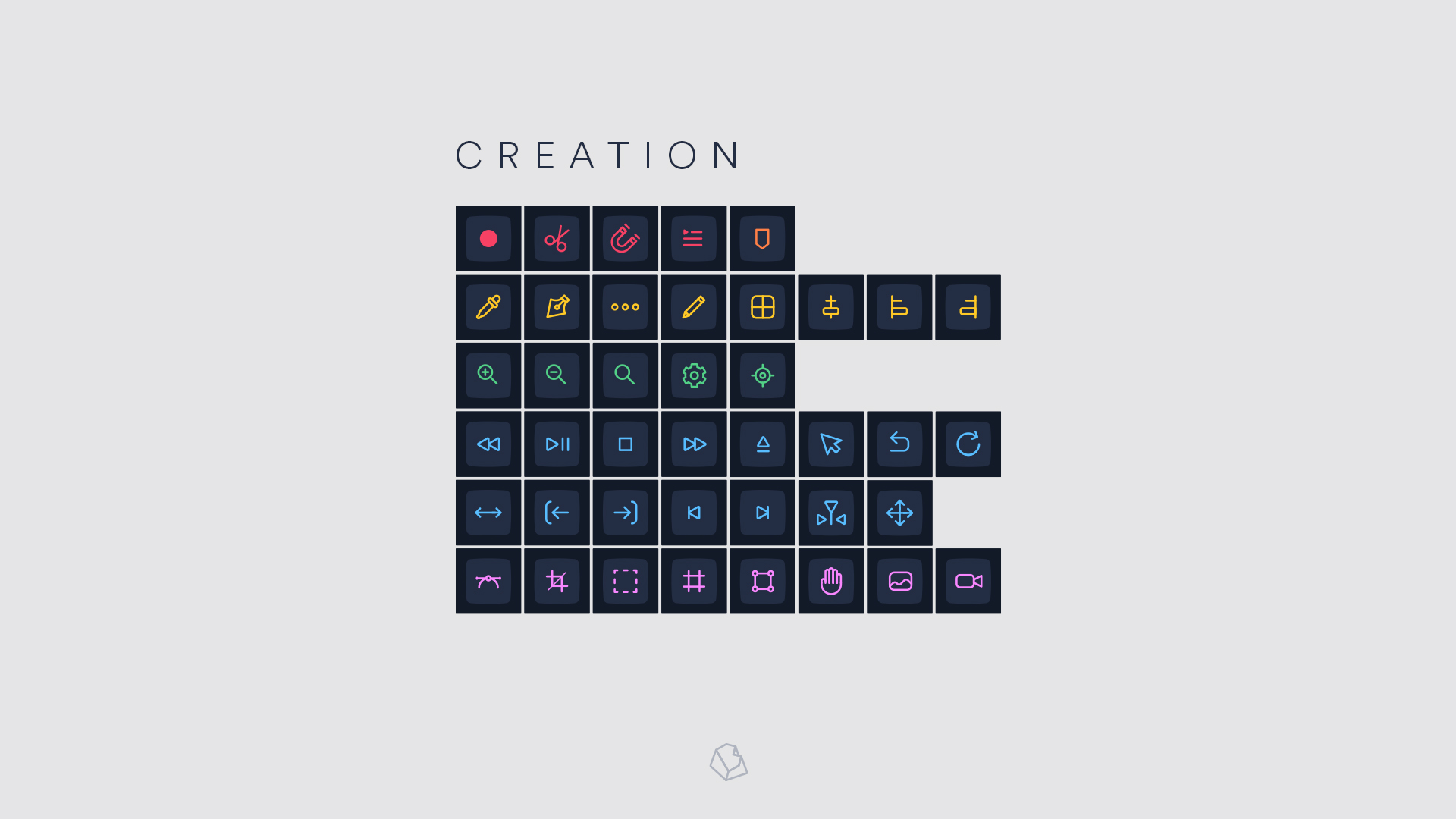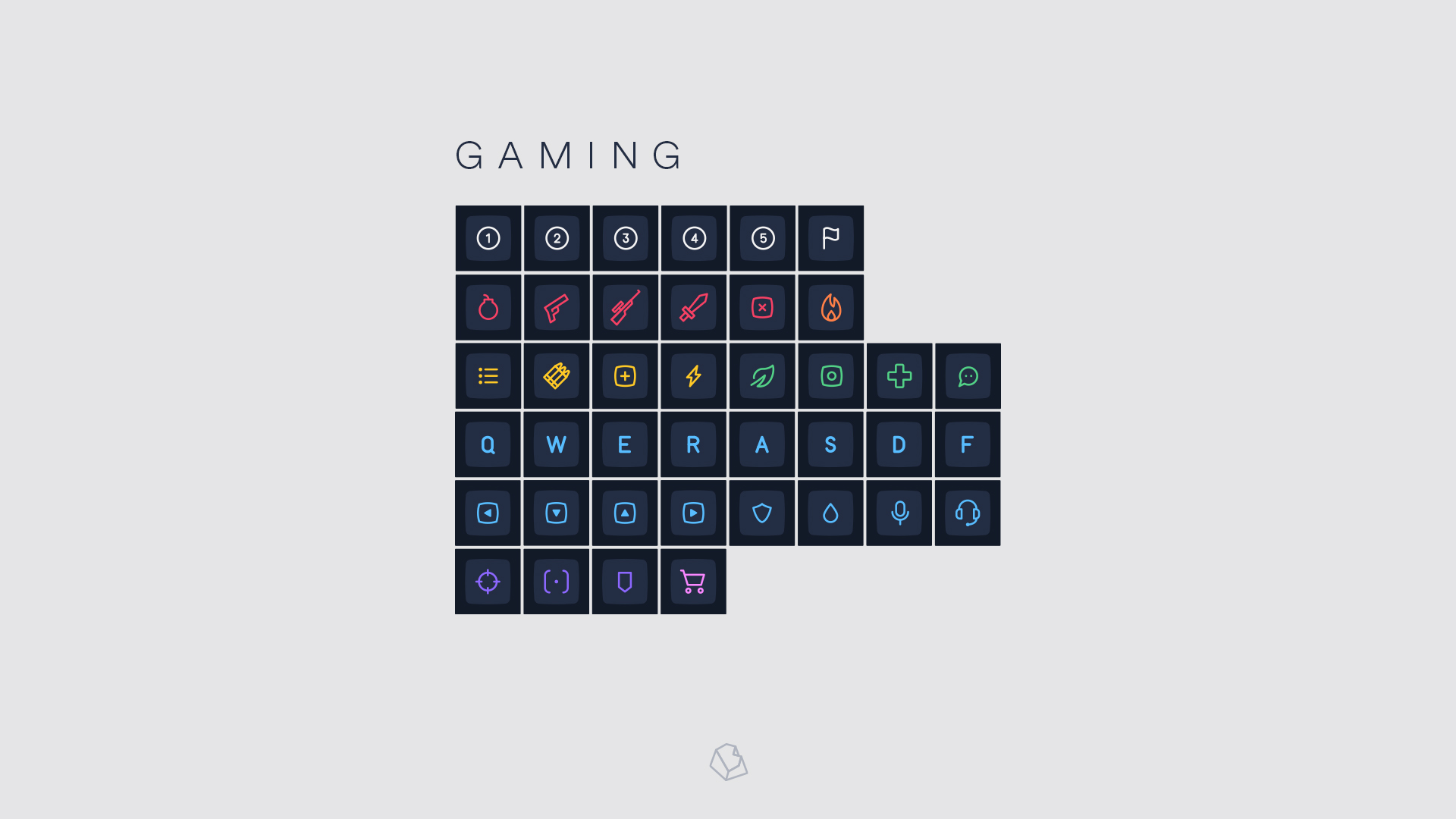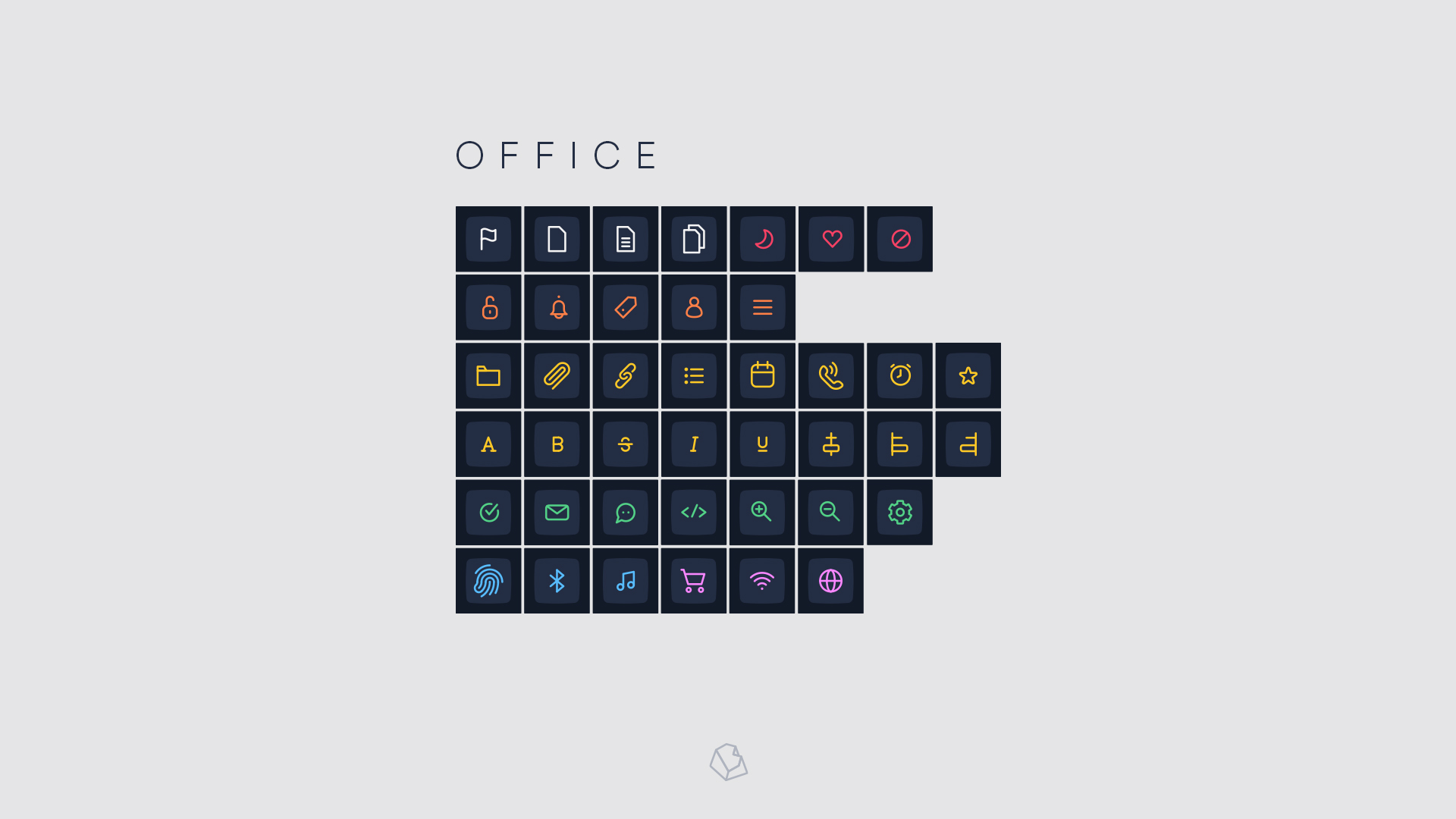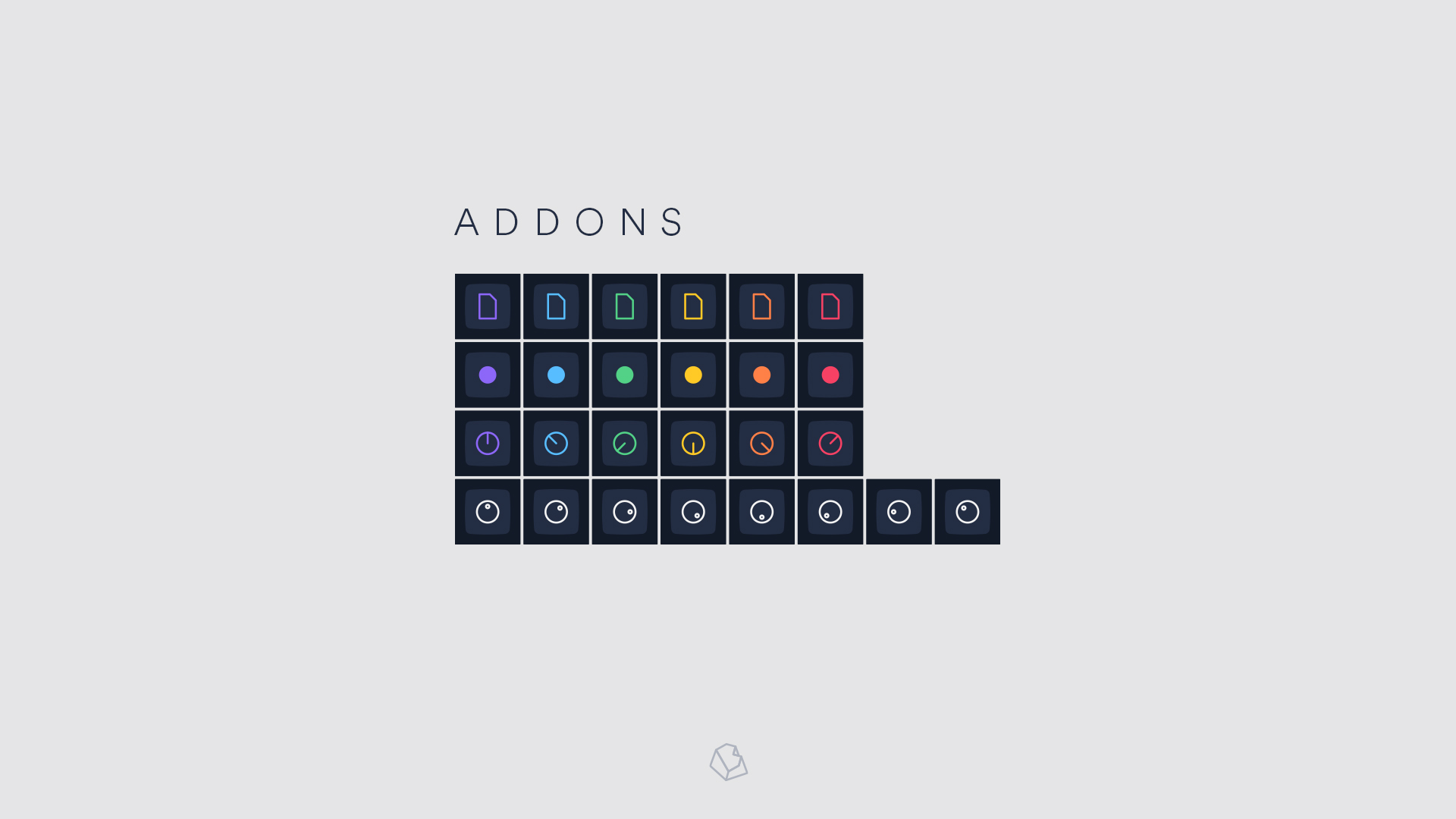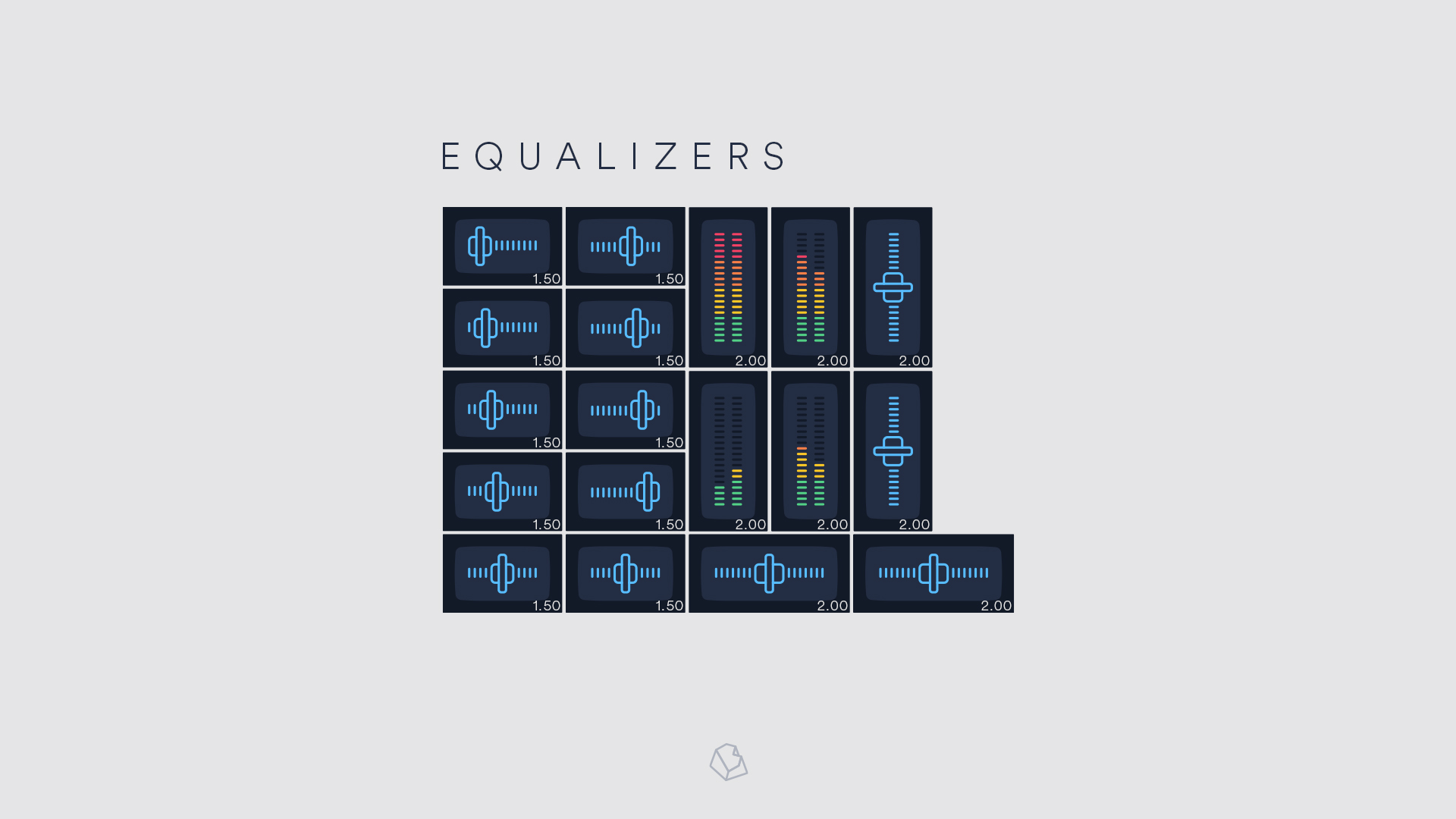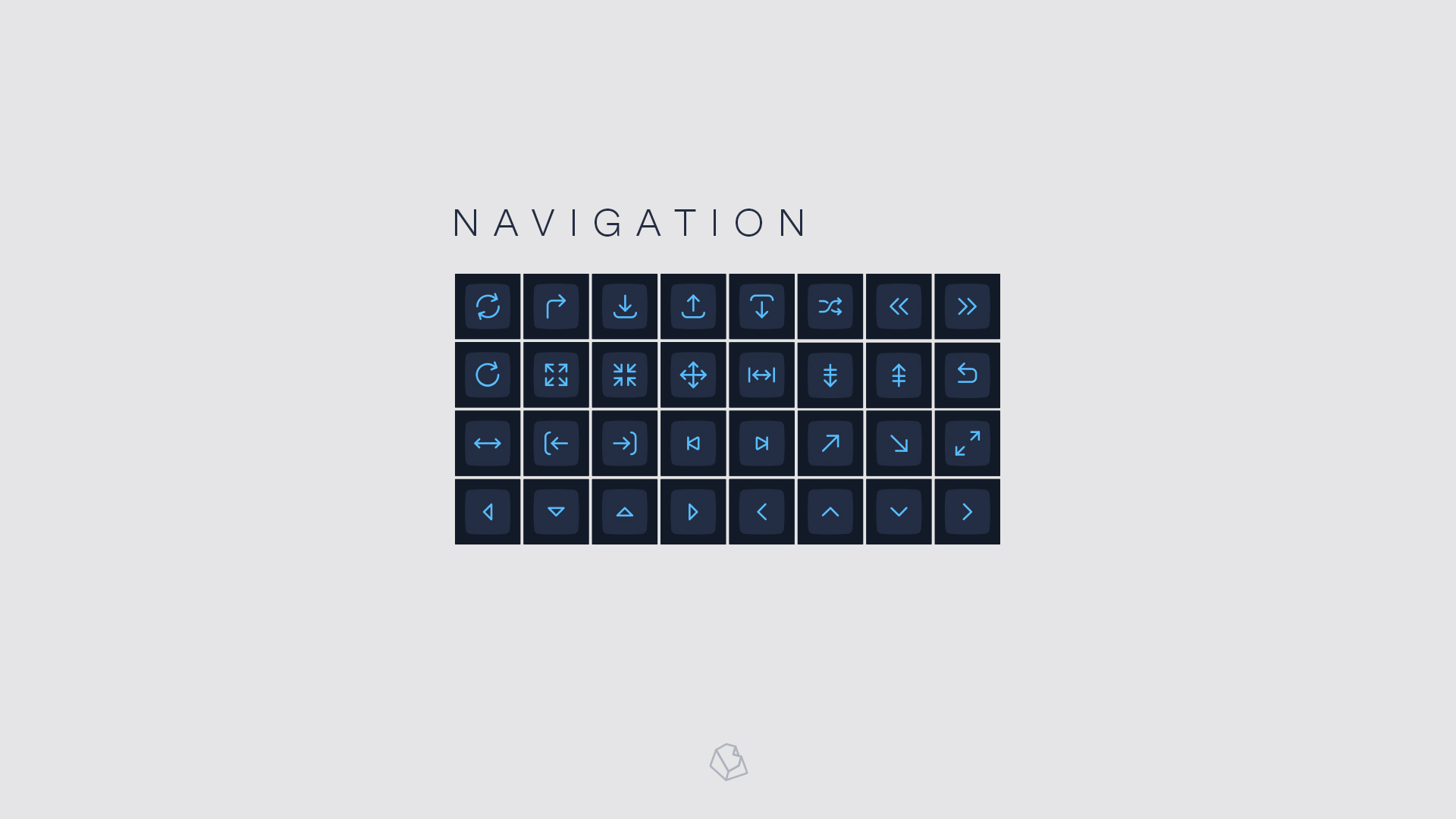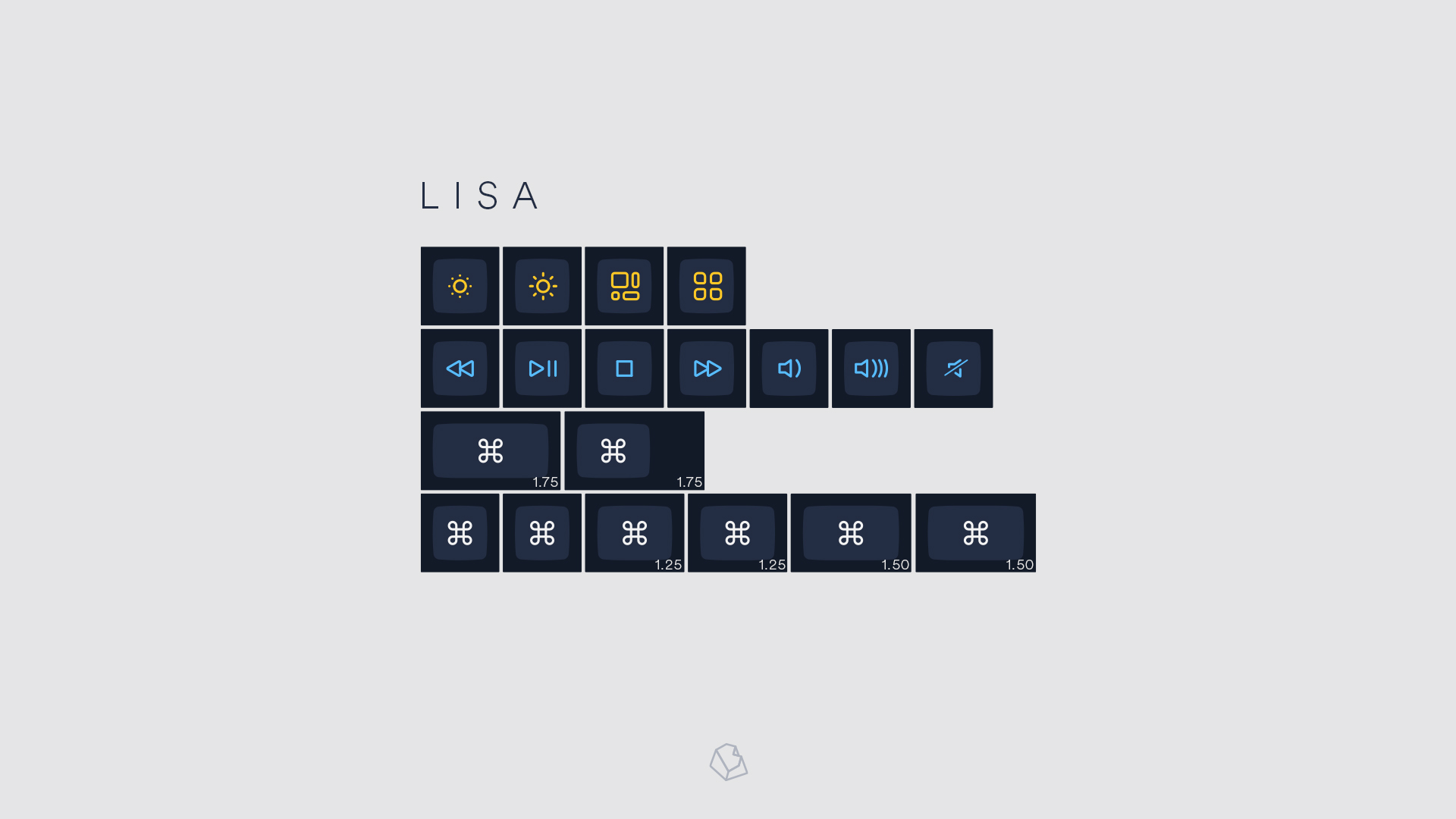 ---
Technical specifications
1.65mm thick PBT keycaps
Overall Dye sublimation
Pantone Colors:
2378 C Dark Grey
656 C White
1785 C Red
115 C Yellow
2267 C Green
292 C Blue
2655 C Purple
210 C Pink
---
Thanks in advance for your feedback!
Massive thanks to Oblotzky.