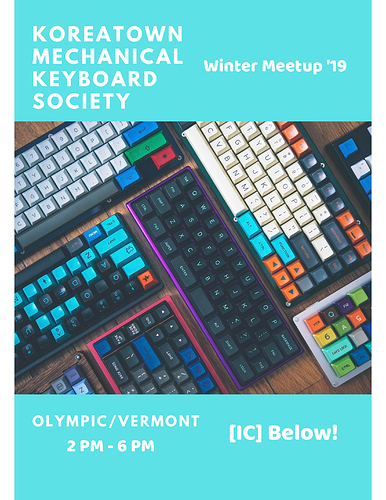 Hello everyone! I will be hosting a Los Angeles meetup on December 14th, 2019 in Koreatown, Los Angeles. If you are interested please fill out the interest survey.
We have a very generous venue donor, a new two-story coffee shop currently being built on Olympic and Vermont. I am asking that everyone buy a cup of coffee or donate 5 dollars to the venue if at all possible.
If you are a vendor interested in selling merchandise or advertising during this meetup or future meetups, please e-mail me or DM. (andrewbaiktechnology@gmail.com)
Follow Koreatown Mechanical Keyboard Society on Instagram and Twitter for more events in Los Angeles!