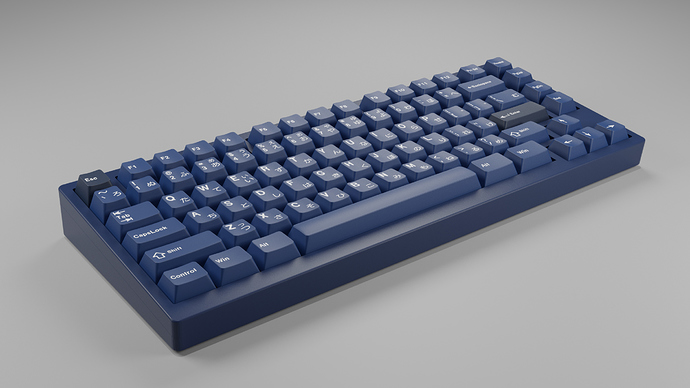 Hello! Firstly thank you to everyone who filled in the IC form and gave their suggestions, it has helped me out tremendously!
It's been a while since my original IC but I am back with some exciting updates to the keeb!
Design updates:
When I received the prototype, I noticed there wasnt enough room for the PCB to fit perfectly so I added extra space to the board
Redesigned the rubber feets
Adjusted the USB cutout
General updates:
ISO compatible
ANSI hotswap PCB
Colours confirmed - Obsidian Black, E-White, Midnight Blue
Price:
Base kit - £220 ($285)
Brass plate - £9 ($11.50)
ANSI hotswap PCB - £30 ($39)
The base kit includes: Aluminium case, Aluminium plate, ISO + ANSI Solder PCB, Brass weight, Rubber feet and screws
Shipping costs: UK £15 ($20) / Europe £23 ($30) / USA & Canada £27 ($35) / Rest of the world £46 ($60)
The expected shipping dates are around the end of December / start of January
GB Date: 24/10/2020 till 13/11/2020
The GB will be unlimited!
The GB will be held on https://keebzone.com/
Join the Discord to stay up to date and ask any questions you may have!
edit: updated gb date