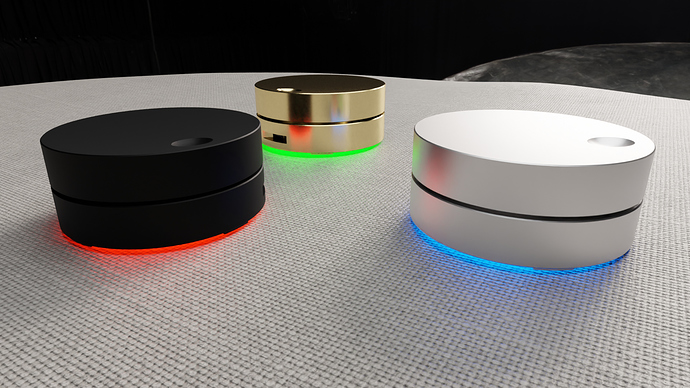 Hi everybody!
https://www.american-haptics.com/
Discord https://discord.gg/CPSCnE
Geekhack https://geekhack.org/index.php?topic=108539.msg2955836#msg2955836
Insta https://www.instagram.com/americanhaptics/
We have been buys at American Haptics developing our rotary encoder peripheral. We are in late stage product development and ready to run an IC to build momentum for pre sale.
The Oxalis 1 is a sleek and minimalist rotary encoder peripheral, built with luxury and comfort in mind.
It is 3 inches (7.62 cm) in diameter, 1 and ½ inches (3.81 cm) tall, and weighs about 10 ounces (283 grams). All this material gives the device a smooth action and nice haptic response. It is built on a QMK flashable PCB, driven by a Bournes pushbutton rotary encoder.
Imgur gallery
We plan on running the interest check for about 4 weeks, then running presale for 4 weeks. The solid brass option will only be available during pre sale, at a higher price.
Thank you for your time and we welcome any and all feedback.