Introduction
I'm thrilled to introduce SA Skyriter, a vintage inspired, deep forest green, olive, and seafoam sculpted keyset design. The colourway is based on the early 50s typewriter, "Skyriter" from Smith-Corona.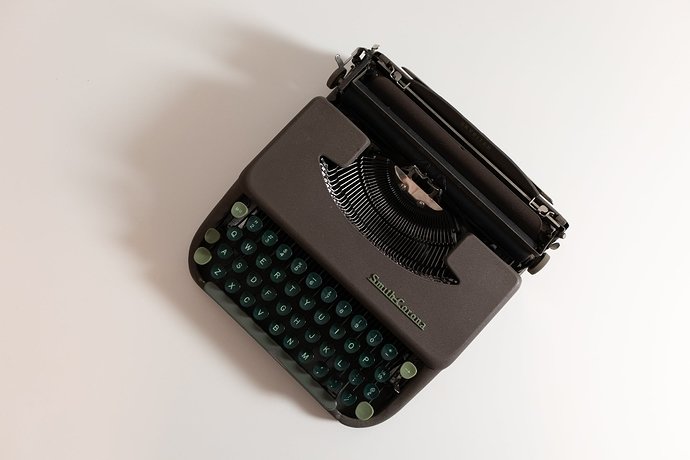 Group Buy Date
August 2020
Vendors & Pricing
USA/Americas - NovelKeys
Canada - DeskHero
Europe - Mykeyboard.eu
Oceania - Daily Clack
Asia - zFrontier
https://imgur.com/gm1C706.png
*Includes VAT
†Includes GST
Colours
I have acquired a Skyriter typewriter to colour match against. Colours will be matched to the original typewriter keys except the legends which will use the Pantone colour referenced below.
Kits
Alphas
TKL/Specialty
Numpad/96/1800
ISO
NorDe
Ortho/40s
Spacekeys
Novelties
Deskmat
Renders
J-02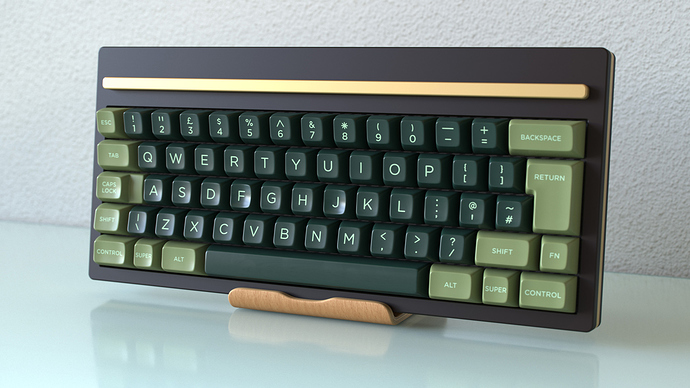 M011Y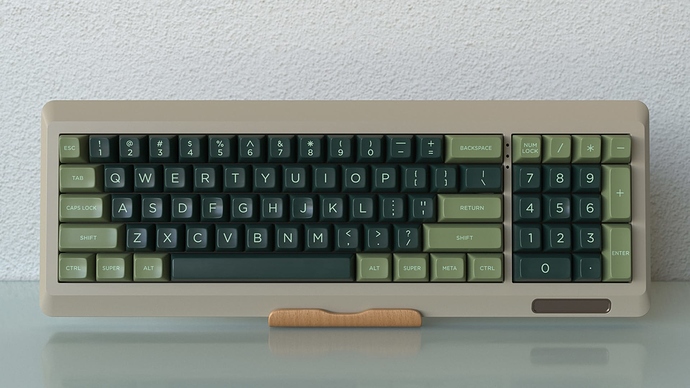 TX-60
Koala
Exent
Technical Specifications
SA Sculpted Profile (112343)
Manufactured by Signature Plastics
Compatible with Cherry MX switches and clones
Colours: Alphas: Typewriter key colourmatched, Typewriter key colourmatched, Legends: 2261 C
Thanks
I'd like to thank everyone who provided their early feedback and helped this idea grow. And most especially, thank you Voodoo6k for the beautiful renders and advice along the way.