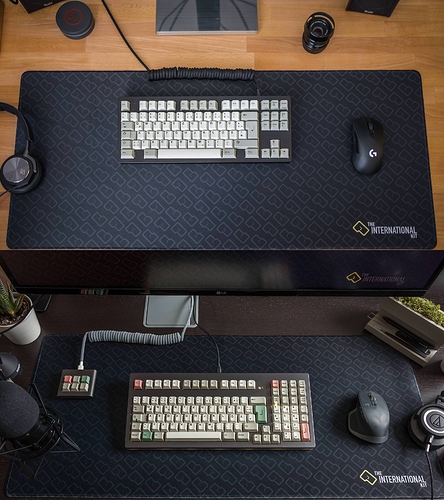 When we came up with the idea for a deskmat for our podcast we didn't think anyone besides us would actually want it on their desk. The reactions we got since posting pictures of it showed us how very wrong we were in that assessment

To get a better feeling how large the interest in this really is and under which circumstances you'd be willing to buy a deskmat, please fill out this short Google Form. Your answers will help us a lot when talking to vendors and making decisions about the feasibility of this project going forward.
Thank you for your continued support from both us at The International Kit!
Google Form: https://goo.gl/EbEV2J
---
If you have any questions or want to get in touch with us, you can find us on our Discord server or Twitter. Our website is www.the-international-kit.com, where you can also find our first episode if you haven't had a chance to check it out yet.