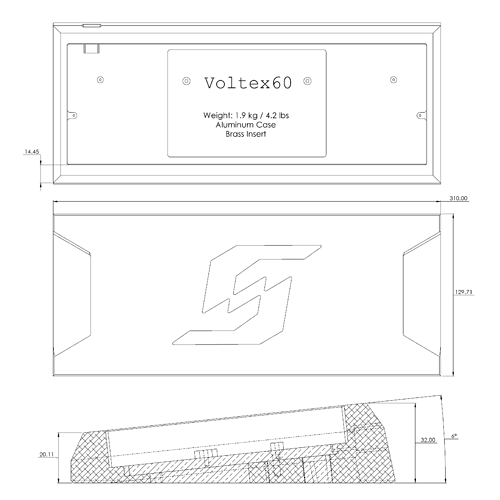 It's been about a month since I introduced myself here, and along with my intro post I posted a render of a case, and frankly I haven't done any more rendering. Design wise however, I am content with what I have which is why I'm posting this IC.
Form can be filled here
Link to a folder with screenshots of the design is in the form.
I've been in the hobby for almost 2+ years now. Never had anything but a tray-mount, which is probably why I'm attached to it. That said, I do have my own share of problems with it and after some discussion with friends and in a few discord servers, I came to the conclusion that removing the stand-off in the middle and near the spacebar (especially this one) can improve the experience by getting rid of hard points and creating a more even flex.
I figured this would work pretty well for builds with flex oriented plates or even plateless builds. I'm also considering a removable post in the middle (like that of Equalz One) in case the board flex too much to your liking.
On to the appearance, the top is 100% inspired by Fjell and DC60, I don't even mind if someone points it out as a copy. I love sharp edges more than I love fillet edges (not to say they're bad). The brass insert is basically SoundVoltex's logo while the side-cuts are inspired by mon's PocketVoltex controller.
With all that being said, I really am looking just for feedback as of now. It's the first time I've done my own design and posted an IC, I definitely want to take it slow. I have yet to do research on manufacturers, and while I am considering doing an in-house prototype as my school has most if not all the tools needed, but that option isn't looking that good either.
Thanks for reading this far!