Hi everyone! Active on other avenues for keebs, was recommended Keebtalk by someone and so here I am.
Our Workmat is hand cast from vacuum degassed silicone, tinted in lovely colors. It measures 15" x 25", that's or 62.5 cm x 38 cm in Metric. The large bays will hold 110 switches piled up.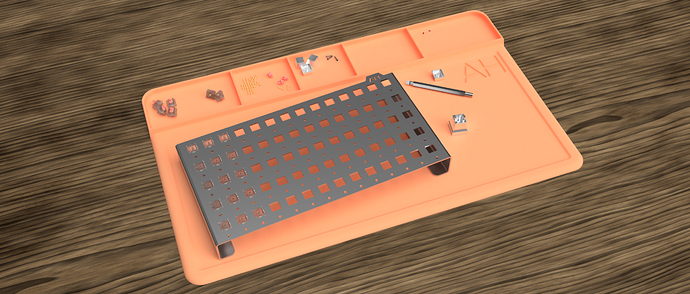 Interest has already been very positive already, and we are moving to color proving this week. We have silicone and pigment on order and are going to workout final color mixtures, so that will likely be the first major IC update.
The imgur gallery shows current colors that are highly probable to be available so far.
Thanks in advance, and any feedback is super welcome!