Hey Everyone,
Sharing something that I've been found while playing around with different switch parts - the most intense bump in a switch I've ever come across.
TL;DR: Take a T1 or Koala switch, put in a Outemu Sky stem, and put in an 80g spring, otherwise the tactile bump is too big for the stem to return after a keypress. Yes, it's that tactile.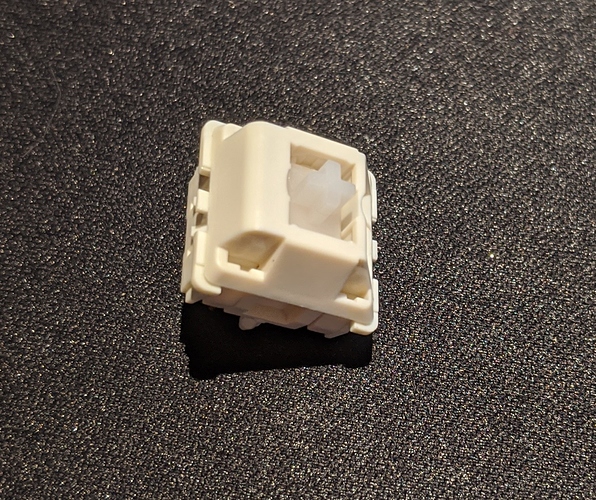 When the Kailh Box Royals hit the market, one of the criticisms floating around was that it was 'too tactile' and that typing on it could become tiresome. I'm a very heavy handed typist, and use a weird typing style that only uses my thumbs, index and middle finger, so they were exactly what I'd been looking for. Ever since, I've been trying different combinations of switch parts that amplify that feeling.
At meetups I'd typed on holy pandas and Skys and Zealios V2s, but none had taken that 'next step' as I perceived it.
This switch is what I consider that next step.
It's the type of switch I'd reccomend to someone who sounds like they are trying to punch their desk when they type.
It's the type of switch I want to type on when I'm mad.
It's the kind of switch you can bulk up your finger muscles on.
The Drop Bear.
…Man my fingers are tired.