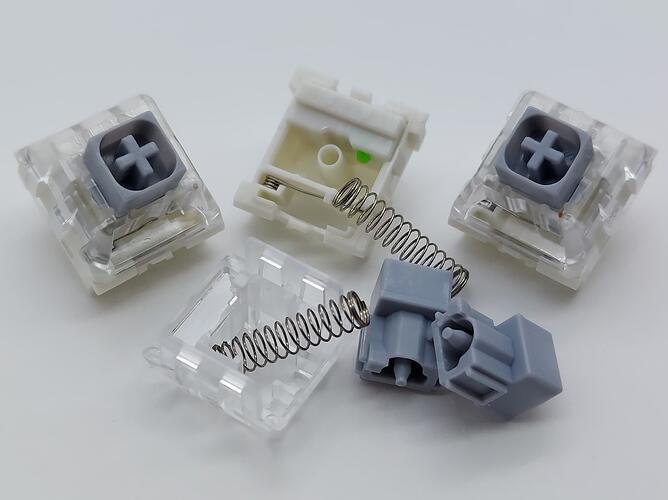 Hey all,
With another few weeks seemingly haven flown by overnight, I'm back with another review taking a look at one of the more interesting releases this far into 2022 - the Kailh Box Mute Jades. Fitted with an entire new technology to interact with the clickbar like no other switch before it, I took a deep dive to see if these will quietly fade from consciousness or stand quiet and proud in the limelight for the foreseeable future…
Website: https://www.theremingoat.com/
Article: Kailh Box Mute Jade Switch Review — ThereminGoat's Switches
Scorecard Repository: GitHub - ThereminGoat/switch-scores: PDF Repository of switch score sheets.
Patreon: https://www.patreon.com/theremingoat
As always, big thank you to those of you who sit down to read these reviews each week. The continued support, like always, means the world to me as well as the editor-in-chief Gator Ron who makes his full time living doing this.
Cheers,
Goat