Hello Keebtalk, finally decided to join and post in a keyboard forum instead of just lurking.
Intro:
I was sucked into the black hole that is the keyboard hobby about 6 months ago (around when nationwide WFH started to happen in the US, coincidence, right?) and since then I've been hooked, for better or worse. I really appreciate the seemingly endless amounts of design, nuance, variation, and customization that this hobby brings together, along with what I've found to be a great community and continual DIY spirit.
Here's a photo of what I currently have in my "collection", if it's enough to call it that: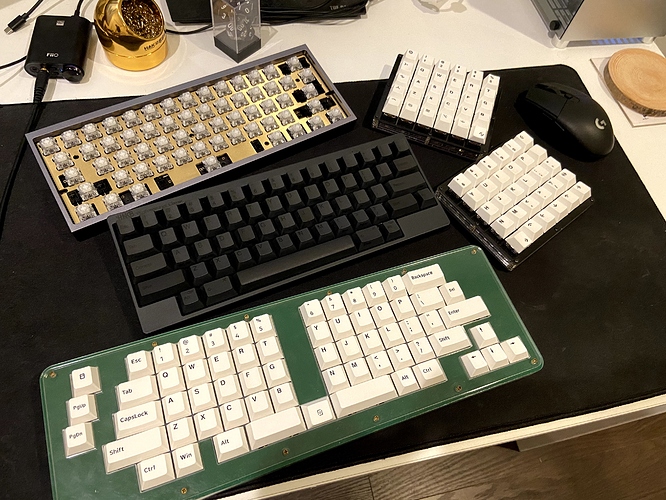 Currently typing this on the HHKB, which is my first experience with Topre.
Looking forward to asking some weird questions that have been on my mind recently, like "do we actually need a lube as chemically robust as Krytox, or are we overdoing it (because we can)?" or "is the hate for brown switches really justified?" Anyway, thanks for reading!