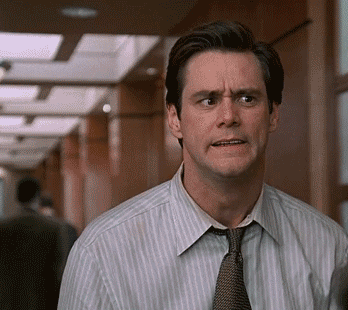 I should get some pictures of pretty much any of the PCs in our woodshop. They refuse to put a filter sock on them because they're worried they'll get "too hot". I'm thinking the 1 CM thick layer of sawdust is probably doing that well enough.
I eventually gave up on cleaning it…the grime was too stuck on the case!
Every picture in this album…

I just… can't even… I died.

And it never seems to get better… at any point on the board. It's like this is the best they could muster after soldering every single joint.
Oh god…how the in the world was this even possible. This is truly horrifying.
Surely that was done as a joke.
Please, let that be a joke.
It's good parody, one way or the other - but given the PCB is covered in memes, I'd like to think the soldering job is one as well. It looks like they pulled the already under-temp iron away with the solder wire still attached, let it cool, and then clipped the wire off higher up for maximum shittiness.
It… also looks like some of the joints have mutilated Millmax sockets? Maybe that's some other component - kind of hard to identify with the amorphous blob covering it.
If it works … It works

Aight, here's the sauce for y'all
Is this from Mekka & Symposium?

Sometimes things would make for the best satire, if only they were in jest. This is like the keyboard equivalent of r/nottheonion
On the one hand, I'm proud of that person for owning up and recognizing the issues. Good on them.
But oh. My. God. The horruh.
How does one even achieve this?!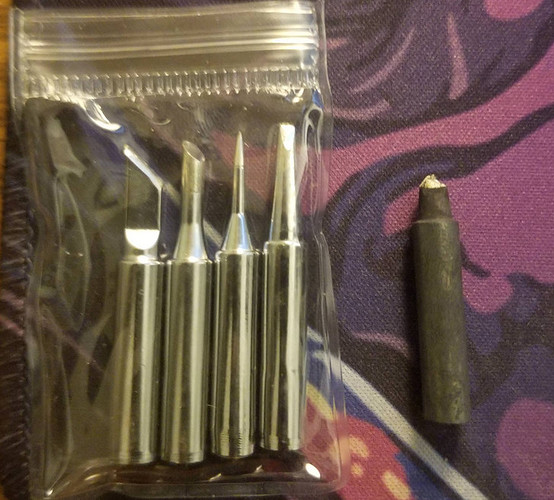 I did that to a tip my very first time soldering; I didn't clean or re-tin often enough for one. It also helps that the tips were cheapos. Haven't used up a single tip since then, though.
My first restauration job of an IBM Model M blue badge that looked like this: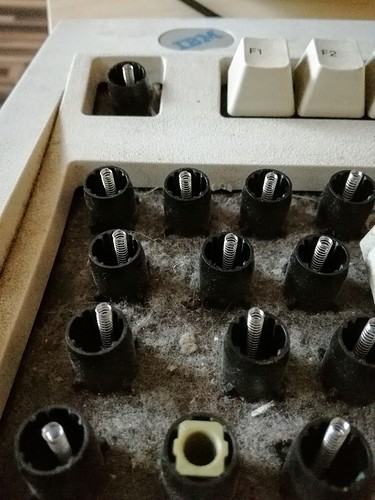 Also a FC980c that I bought off the market that was very dirty under the keycaps, had lots of hair & nails that grossed me out badly…
When fibers and flakes compress into cakes


Too high are the stakes, I hit the brakes

Hey at least buckling springs still feel somewhat decent even when they're dirty.
I'd take the chance to bolt mod the board if it still serviceable too.
That restauration was in 2017 and that keyboard is long gone and funded further projects.
It was missing some keycaps and was super dirty, but all keys were working and I cleaned it up really well, converted it to USB and also won a DT novelty buckling spring keycap from deskthority.
I must say the experience brings back nice memories. Here's how it turned out in the end: