For those who have entered the realm of keyboard hoarding collecting, how do you store your keyboards? Are they stored and difficult to access? Stored and easy to access? In reach? Out of reach? This is how I store my keyboard for easy access.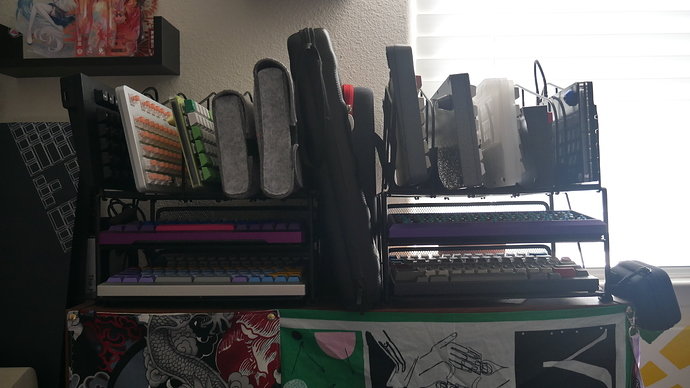 18 keyboards on the shelves; 2 balanced in-between.
The 'parking garages' are great for 60% keyboards (except the 5 degree). For the top racks, I'd recommend possibly lying some thin craft foam if you're worried about possibly scratching your keyboard.
Link to Keyboard Desk Organizer
What do you use to organize or store your keyboards? TX cases? Random boxes? Shelves? I want to see how everyone stores their boards