Hello again!
Thank You for all your votes! This really help us!
Today, January 27th we are launching our first product

Take a look

: www.KeyboardPlates.com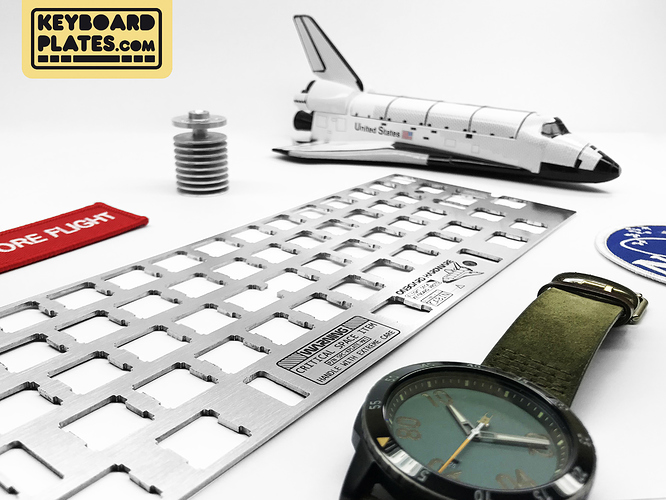 Introducing the Space Hardware Keyboard Plates, in two formats, ANSI 60% & ANSI 60% HHKB! Limited Edition & inspired in heroes that are constantly defying the limits and know that failure is not an option.
Produced in 1.5mm Stainless Steel - First Quality material & finish, brushed in both faces & ready for the glorious Cherry MX™ switches.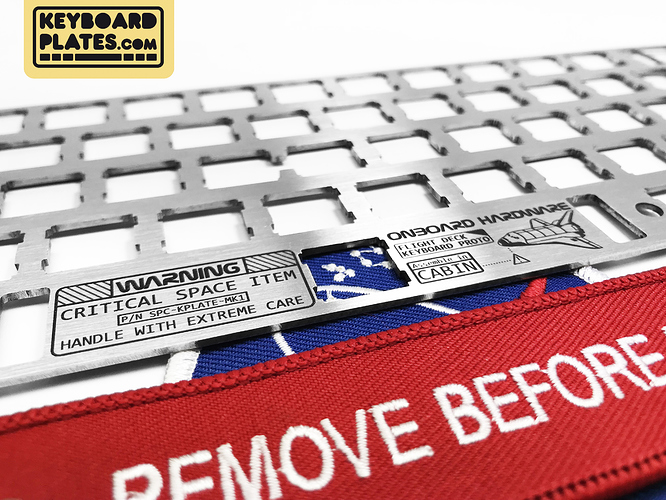 Ready to tap tap.
Thanks!