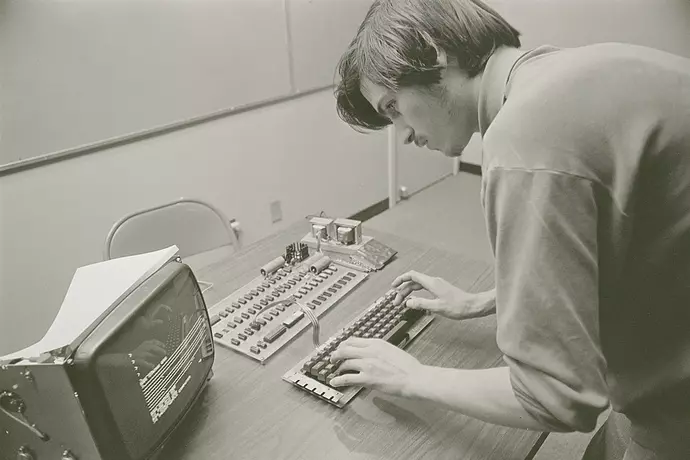 From "Make Something Wonderful" by the Steve Jobs Archive
Sorta reminded me of the Thermal

Watched them all back to back over the past two days. Lots of good VIC 20 shots. I knew I'd find mention in this thread!
Put JTK suited assassin set on my copper slag salvation as tribute. I thought the copper slag finish was reminiscent of some of the relic items in the films (markers, coins, rosary)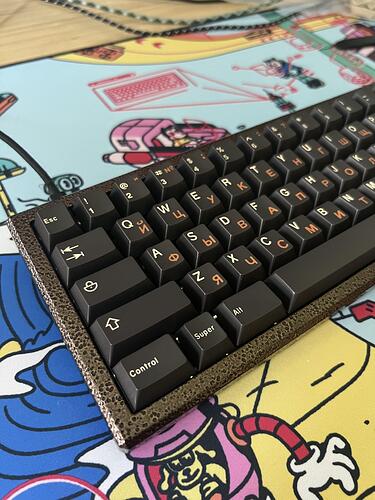 Yes, I get the same vibe from Norbauer's Aperture finish. Those sublegends really shine on that board!
Those powder coat specialties are always wonderful to look at.
I'd like to try one of them in the future.
I love the feel of it. So pleasing to the fingers. Bumpy and glossy. It's like a pleasing finger massage.
Yellowed ABS spacebar, 10/10 detail

and apparently speaker jacks?

Seriously, though. It's amazing how well the films hold up today. Even with 4k resolution and the ability to perfectly freeze-frame… the sets/props hold up!
Yes the number of details in every Cameron's movies are just insane !
Boeing B-52 Stratofortress lower deck numpad and trackball, cyberpunk doomsday lighting included…
Thatlastoneiscrazy!Iwonderhowyouaresupposedtoseparatecharacters.
idk
maybe
use
newline
every
time?
The dasher D1 features a steel top plate that weighs more than 1 kg




vintage keyboards are typically chonkier and I like it so much.
It's programmed to the 4th layer.
I just know that keyboard is mapped to some modded Dvorak layout. It's security through obscurity… even if you knew the password, you'd never be able to type it.
I love this movie. I once heard it described as the best Batman movie ever (this was before the Nolan movies) and it blew my mind.