https://kineticlabs.store/switches/kinetic/salmons
New tactile switches from Kinetic Labs released today. They're a super cute pink color and are pretty inexpensive.
From the Kinetic Labs: Salmons have a large and rounded tactile bump, similar to Holy Pandas. Salmons have a long stem, so the tactile bump leads right into the bottom-out.
The stem is POM. The housings are a custom PC Polymer. The springs are gold-plated stainless steel (Symmetric Long Springs 63.5g).
I've got my suspicions that these are Tecsee tactile switches spring-swapped with Kinetic Lab long springs. The bottom housings seem to match exactly with the Tecsee Purple Pandas and Tecsee Blue Velvet Tactiles I have on hand. All 3 also have the mold markings around the switch name plate on the top housing. I'd take a guess and say that the "custom PC Polymer" mentioned on the sales page is PME, just like Blue Velvets and Purple Pandas.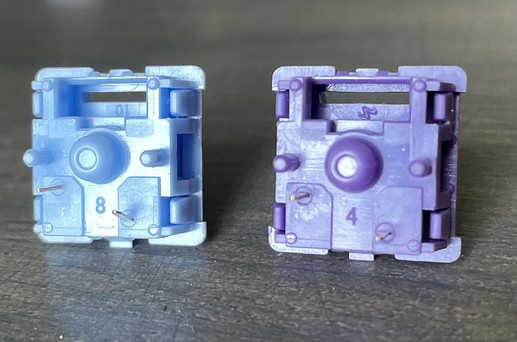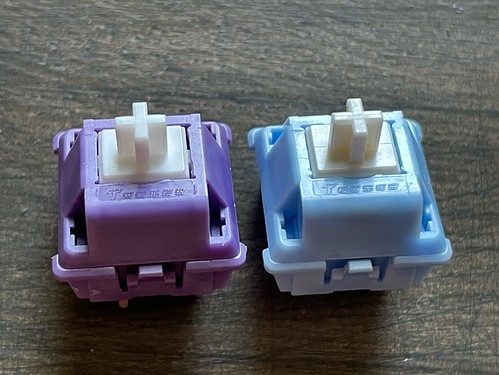 Also, I wonder how these will compare to Cannonkey's Neapolitan Ice Cream switches which should be coming out soon.