Hello MechLovers!
Amanda here, bringing you, from the hand of LaserBoost.com & KeyboardPlates.com this exclusive FREE GiveAway!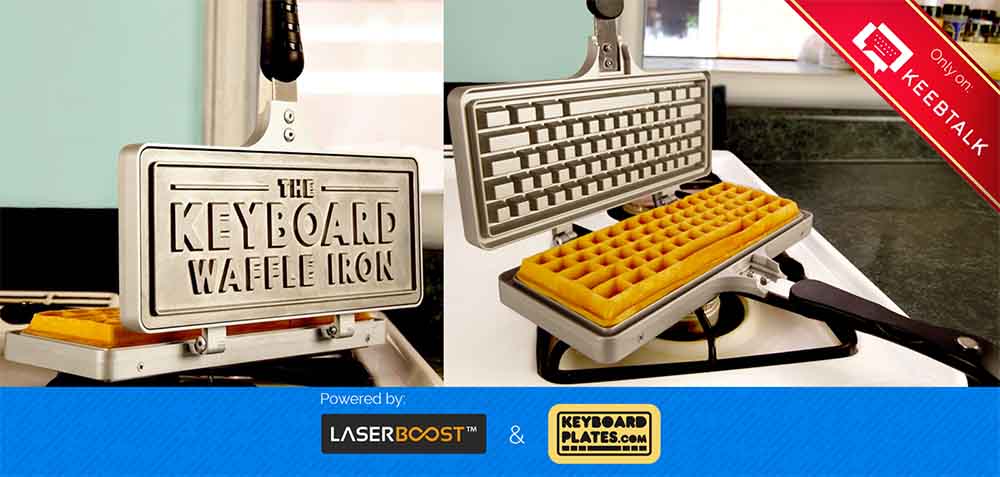 How can I Participate?
Just click the link below and subscribe! –Wait a minute…is this a SPAM mailing list!? Absolutely not

This mailing list will be used to get all of you in touch with exclusive keyboard focused news, promos and other cool stuff by LaserBoost & KeyboardPlates, and you can unsubscribe from there anytime you want




LINK --> JOIN THE GIVEAWAY NOW! <-- LINK



Is there a deadline?
Yeah, You can join the giveaway from now until 16th July

How will the raffle be done?
We will list all your emails in a csv, every participant having a row number. We will use Google to generate a random number. The raffle will be streamed via @keyboardplates instagram, on 20th July, (exact timing soon).
What if I win ?!
We will contact you and ask you for your shipping address to send you the prize

GiveAway items:
- Exclusive Keyboard Waffle Iron
- Freebies
Good Luck!
Thanks to all KeebTalk Staff

Terms & Conditions
- If the winner does not respond in 4 days, the raffle will be done again, leaving the first winner with no prize. This second round will be streamed too.
- In the link, we ask for an email with a complete name. We only accept one mail per name and one name per mail. The name has to match the contact person on the final shipping address.
- Neither LaserBoost.com or KeyboardPlates.com are responsible for missing or damage to the package during shipping.
Special Thanks To @cijanzen