What's going on?
Typing skills? Sounds mechanical

The tweet replies suggest there was a design contest where someone built a typewriter. Lego is releasing a kit for it? Maybe this is it?
That would be pretty cool. No doubt at their premium pricing level too.
Not quite the same design as the one above but a similar concept. It apparently has a working hand crank.
Edit to add: the green one is a "vintage version" from the same builder, you can see it in the updates section of his ideas page.
Is this keyboard layout real? AZERTY?
Oh snap. That's a 1x2, right?
@keyboardman have you ever experimented with something to mount a 1x2 or even a 2x2? I checked and it looks like they would just fit the space available for a standard keycap in width.
I think there's been a few 2x2 keycaps. You can also modify a 2x2 brick and fit an MX stem.
I also give you my Lego HHKB. I want to produce this irl so bad but the cost of pad printing is too high for small runs.
That is a most delightful render.
Imagine if Lego produced keycaps. One can only dream.
I plan on posting my Lego 60% to Ideas as well. It's just taking awhile due to the pandemic and life in general.
I worked for LEGO for years, the plastic molding facilities they have are so far above and beyond every competitor in the toy world. I wonder how close the GMK manufacturing is, but I would assume pretty close, though the LEGO creative talent would blow them away.
You can tour LEGO factory if you are ever in Billund DK!
I don't think GMK comes close. Lego is so far ahead of the curve and their tolerances are pretty insane. A typical injection molding shop (SP for example) would quote you roughly +/-0.10mm whereas Lego would need to be an order of magnitude tighter. My keycap, which is just one stud, requires +/-0.03mm. I am still amazed how Lego manages to produce their ABS bricks. It's an absolute engineering marvel. I would totally pay double for dual-molded Lego keycaps!
I love your LEGO head artisans, so cool! I didn't realize SP was .10mm, so crazy how much more refined the LEGO engineering is. There is this awesome standard of perfect "clutch power" which how the bricks stick together just hard enough to be rigid and solid, but not so hard that an 8 year old can't get them apart. They hide the spru marks, and are so anal about color, that when they changed the space grey back in the late 90's, the community went absolutely mad, since the color of every brick is like a perfect match of prior batches for decades at a time.
Here is a really cool tour video of the Billund factory with my friend Tine. There are other factories in Mexico and Hungary, but I have only been to the one in Billund.
Thinking about it, it would be equally amazing to see switches made with those tolerances, I imaging something with 0 wobble and no gap between top and bottom cases.
Here it is. https://www.lego.com/en-us/product/typewriter-21327
Appears the keys are not dual molded but pad printed round tiles. And $200 is a lot even for Lego. Regardless, I fully intend on buying it and making it a working keyboard by adding a PCB for it.
If GMK achieved such amazing tolerances, I think the new (but actually current) issue would be switch cruciform tolerances since those are waaaaaaay over the place. Arguably they are waaaay worse than GMK's allowable tolerance
I'd add they actually "shrink" after a couple of hundred keycap pulls. Ask me how I know.
Edit: I misread it. I meant to say switch cruciforms tend to shrink over repeated keycap pulls not the keycaps.
that's going to be epic. can't wait to see it.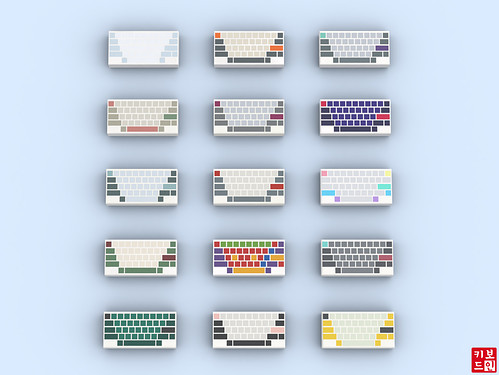 I'd like to pad print these 1x2 Lego tiles.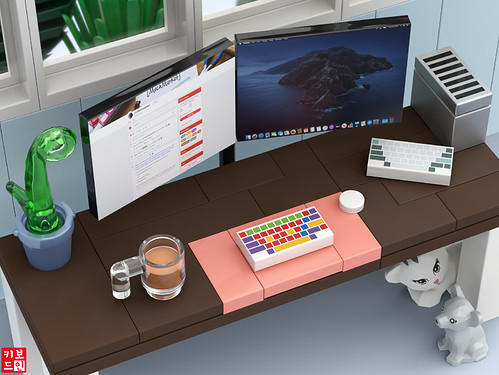 Posted this to reddit earlier for some Lego keyboard fun.
That's amazing.
Muted? - Carbon - Hyperfuse
9009 - DMG - Laser
Shoko? - Honewell - Milkshake
Camping - Handarbeit - Modern Dolch
Nautilus Nightmares - Olivia - Serika