Hi everyone, this is the interest check thread for Linjär, a smooth Linear switch made by the Swedish community, Mechanical Keyboards SWE.
Official Swedish mechanical keyboard discord: www.mekaniskatangentbord.se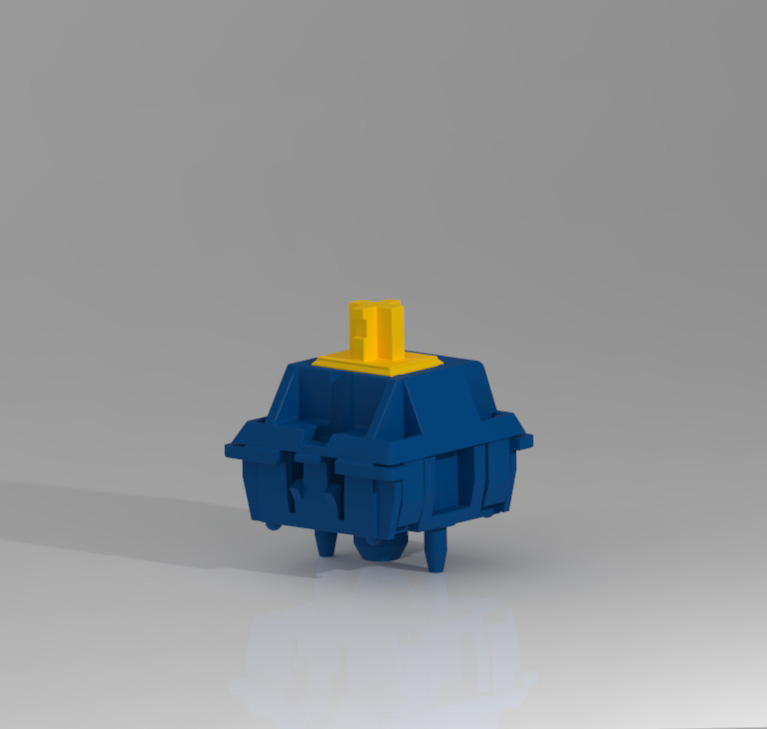 Switch information for Linjär:
Manufacturer: Gateron
Housing Pantone 301 C, Stem Pantone 116 C (official pantones for the flag of Sweden)
Type: Linear (LINJÄR)
Weight: 65cN bottom out, gold plated spring
Factory lubed: Yes
Pricing: 0.35usd~ per switch
Sold in packs of 90 or 120, to keep costs down
MOQ: 20000 switches
The proxy and GB point of sale will be our friends over at mykeyboard.eu.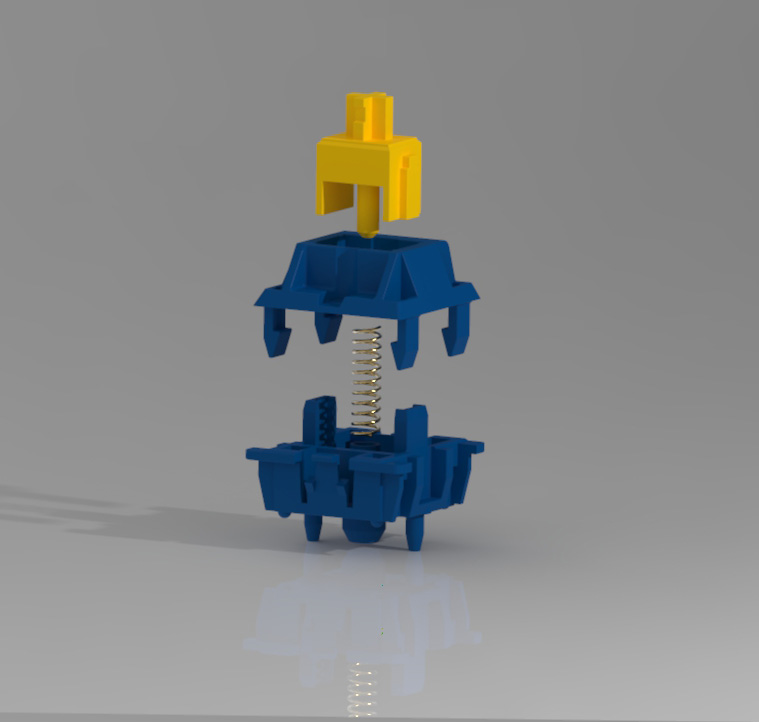 Our initial idea was to only offer the switch for us in the swedish keyboard community, but with the higher MOQ, we have decided to also offer it to everyone. Our goal is to have a smooth linear switch, similar to gateron yellow (if you've tried one, you know they're pretty damn smooth), but without transparent or milky housings for the sound signature that provides. Since it is a community driven project, we do not aim to make a profit out of this, but simply want to meme our keyboards with the glorious Swedish colors.

This switch is Non-profit, which means that costs are kept at an absolute minimum. The only costs added on top of the manufacturing cost from Gateron are import fees handled by mykeyboard.eu, and logistics related such as shipping material.
For full transparency, the quote from Gateron is 3000RMB for a full housing and stem of custom colors, and then 1.75RMB per switch with a MOQ of 20000. The housing color cost is distributed over the 20000 switches, and so is the shipping cost from Gateron to mykeyboard.eu, along with other logistics costs.
IC Form: https://goo.gl/forms/x9pvACTNNhK7JMOZ2
Status: We are waiting for confirmation of shipping price from Gateron, which may be lower or a bit higher than our guesstimate - this might change the price per switch slightly. We are also waiting confirmation of them accepting our Pantones.
Memes (note, not color accurate, shots taken in certain basement-like conditions)