Always happy to see more good budget switches. This makes me wonder how similar the linears are to the MMD Ice Cream - samples I've tried have impressed me but the choices are usually a.) weirdly inflated price around $1 per switch or b.) aliexpress shipping times - so I've been skipping them. These have a very reasonable price, which might make shipping from KPRepublic and the like worth it. >.>
I've yet to try the Ice Cream, but these are quite nice, IMO.
I prefer the MMD princess. (even typing on them right now, funnily enough) They are made by BSUN and are using one of their latest molds, which are very nice. Very little wobble and very smooth. The MMD Ice cream, made by leobog, are also pretty nice, but i find that they have more wobble and the stickslip is also something to consider. For full POM i would suggest Jerrzi, like the Jerrzi Fortune (https://detail.tmall.com/item.htm?id=697980462314)
Jerrzi switches are on my list. I have a few Leobog switches which are also decent for the price, IMO anyways.
I learned of the MMD Princess a few months ago, when a couple of samples were given to me as part of a small order.
I was immediately impressed by them - they were clearly a league above the cheap gritty Pandas you'd get at those prices before.
Haven't read the review yet, but I'm glad you did it. They are pretty straight for a budget switch, and the tactility is clean and well-defined. They even have decent pre-lube.
I put some in a hotswap NCR-80 but they sounded BAD, way worse than on their own. It's because it's an unmodified NCR-80 using the stock dampening foam. There are better alternatives.
Someone posted a sound test using a more properly-built board, and it sounded like this: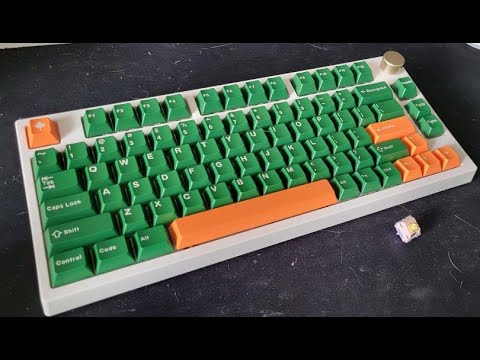 OK, I watched the review and agree that it's a budget U4T. That's what I've been telling people in discussions.
It also has the best PP ratio for a tactile, I agree. It's ready-made.