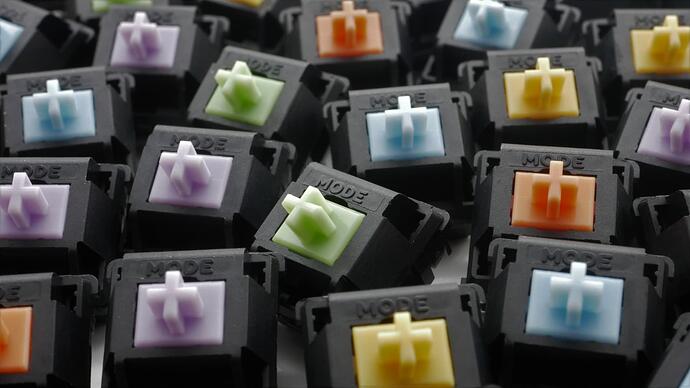 Hey all,
Resulting from a poll on my Instagram and Twitter last month, I'm excited to bring to you a review of MODE's first new switches in almost 3 years' time - the MODE Tomorrows. Coming with five different colored stems and factory lubing by Outemu, could these be your next favorite tactiles you've been looking for…?
Website: https://www.theremingoat.com/
Article: MODE Tomorrow Switch Review — ThereminGoat's Switches
Scorecard Repository: GitHub - ThereminGoat/switch-scores: PDF Repository of switch score sheets.
Force Curve Repository: GitHub - ThereminGoat/force-curves: PDF and Data Repository of switch force curves.
Patreon: https://www.patreon.com/theremingoat
As always, thank you all for the continued love and support even when I'm not nearly as up to pace on my content week in and out. Sometimes life gets busy and maildays here and there may be missed, but I'm definitely not going to miss out on too many for too long.

Cheers,
Goat