I broke this out from deshipu's introduction into a proper topic for discussion.
I haven't found much in the way of truly bezel-less designs, besides sandwich-mount boards, but usually the PCB sticks out past the edges of the caps, for example, the TG4x: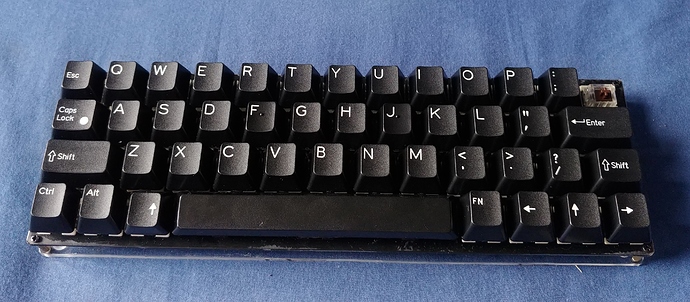 One prototype I've always liked the look of is the frog design apple tablet/snow white keyboard prototype from 1983: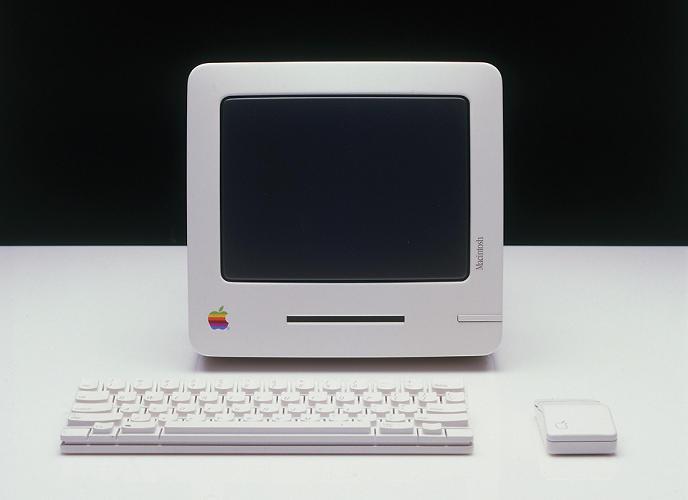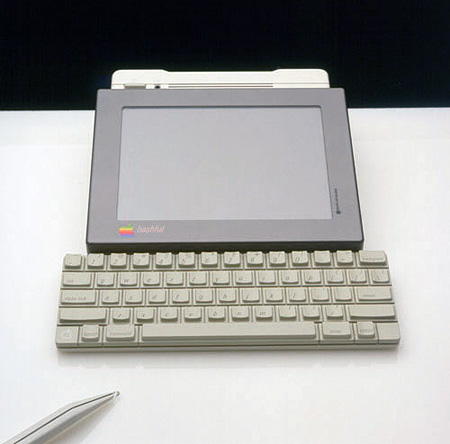 The way the caps go all the way to the edges and meet up with the case underneath is a unique aesthetic that I'd like to recreate as a modern keyboard design. There are no similar "top-hat" style stepped caps, so something like DSA or Rama grid caps might be appropriate (with a few odd-sized mods needed). Low-profile switches might be best, with the thin case wrapping around the bottom. I'm inexperienced in case design, so I don't know if tray mount or burger-mount styles might work?
Layouts I'm considering include a mostly normally staggered one with a small offset to either the number row or R4, and also a zlant-like uniform 0.25u staggered layout. With that bottom row and 1u blockers, both a 7u spacebar and a 6.25u spacebar are possibilities, though I think the 7u bar looks better. I'm eternally spoiled and beguiled by the YAS-62's arrow cluster, so naturally that informs the layout.