Hey,
I've been working on and updating my article on the differences between 122-key Model Ms, which is the four-type system I use on my website and its IBM and co keyboard database. If you're curious about the variation amongst M122s, feel free to have a read!

The backstory behind this endeavour was that when I was designing the model for my part number database, I wanted distinction for M122 part numbers that were more clear cut than the generations people are already familiar with (as explained below, there's a difference). As such, I settled on this classification system and I was able to make an article for my IBM keyboard "knowledgebase" from it!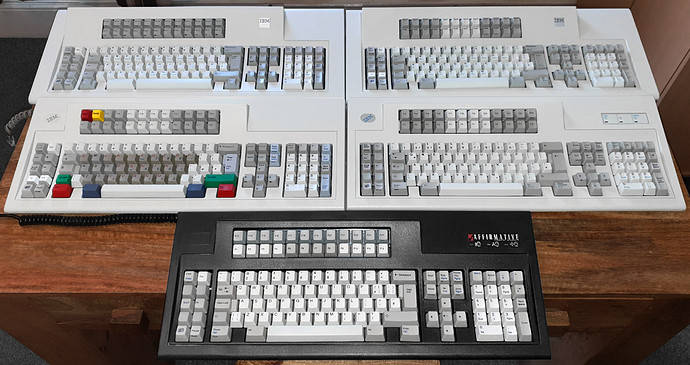 Note: these types are not the same as generations. The type system describes the differences in outward form-factor and feature set, whereas the generation system typically describes production quality differences (such as assembly backplate thickness, branding/badges, etc). Typically, part numbers only describe a single type of keyboard, however, they could be made to the internal specs of different generations throughout the production period.