Dude, you found Smurf village.
Been watching this massive lady for a few weeks now. She got a large moth for breakfast this morning.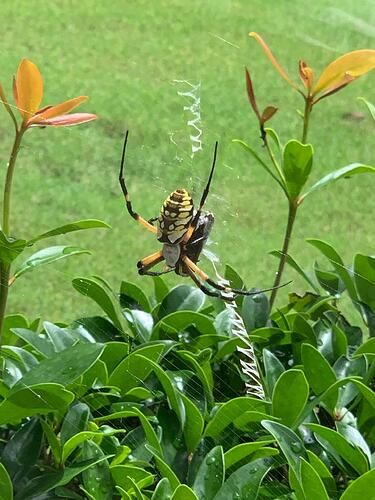 Ooo an Orb Weaver.

My folks always called those "writing spiders" - besides looking so neat, they're good to have around, as far as the ecosystem of your yard goes.
Dang nature you scary. That's pure nightmare fuel.
I was super young when I first realized most things in nature are eaten while they're still half alive. Geez.
Damn. Even an exclamation mark. Should you contact NSA?
NASA - uses advanced instruments to look at outer space
NSA - uses advanced instruments to look at you