Pretty regularly, I'll come across some living thing, look at it, and think,
That's frickin' rad
Sometimes it's a strawberry-banana moth. Sometimes it's a frog the size of a fingernail. Tonight, it's one of these guys: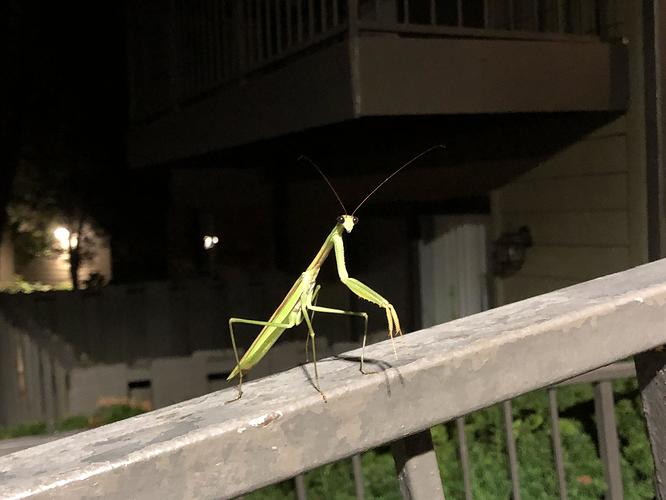 I tend to view Fridays 13 as my lucky days - and I also like to view seeing a mantis as a good omen.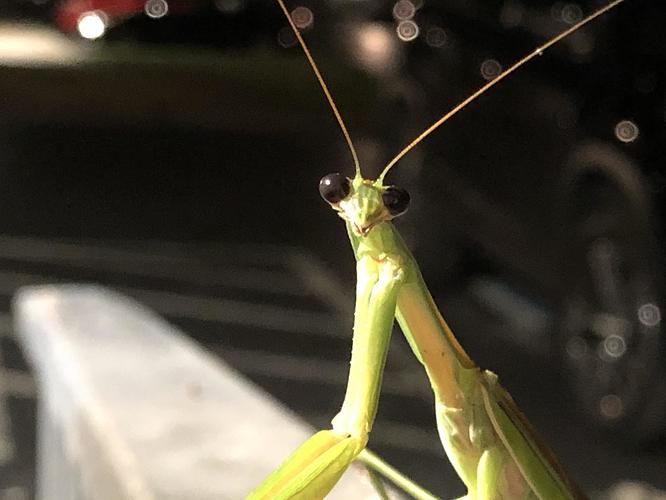 O hai
I'm no entomologist, but this one looks juvenile to me. (Is that even the right word?) It doesn't quite look full-grown, but it's also much larger than baby ones I've seen.
Aren't they just neat as heck?

---
How about you folks - stumble on any cool creatures that caught your eye?