So I'm desoldering a keychron K6 for a friend of mine (to millmax),
Just for context, I'm not that new to desoldering, I have desoldered about 300 switches at this point but I've never encountered any problems thus far, this is the first time I'm experiencing a real issue with the board.
So, as I was desoldering the switches, about halfway through I decided to check if all was good, and everything was working fine. But when I did end up finishing the switches and tested the board, when I tested one pad, it would register all the pads of the entire row at the same time or randomly. I'm guessing its a short somewhere on the PCB, note this is my first time dealing with this kind of issue, is there anything I should be looking out for, or if you could spot a problem through the images I will be sending please do point it out for me as I am unfamiliar with these kinds of issues.
Additionally, the desoldering job isn't the best but I tested every pad and it still works so I'm pretty sure I didn't lift a pad. I read a little online saying it might be a broken diode (?) however not sure what the actual problem is.
Any help / suggestions would be very appreciated!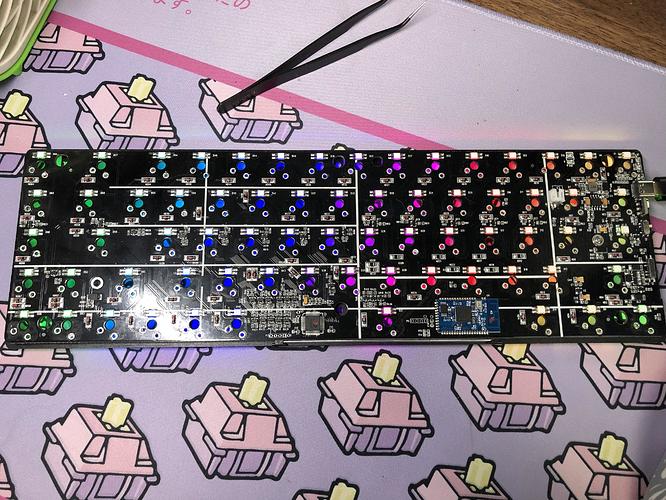 testing the pcb after desoldering video
https:// imgur .com/a/arnLRG6