Hello Everyone.
I wanted to make a selfish self-promotional post here but more importantly to gather some valuable feedback!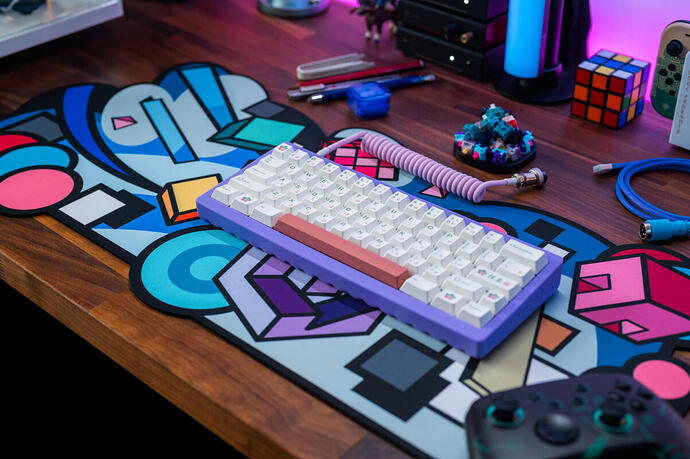 This Product release is exciting for us for a few reasons
Our collaboration with local Toronto street artist Andre Kan who made the artwork for us.
Our debut partnership with DROP who is hosting the Pre-order
The release of a first of its kind laser cut deskpad.
The last point is what I am looking for feedback on today. This new method of cutting the deskpad with a laser removes all spacial limitations of the deskpad which allowed us to design and display the artwork as the artist intended.
The laser cutting method in comparison with a stamp-cut method also has the by-product of melting and fusing the edges together which improves the durability and to our surprise held up very well in our testing. That is not to say that the edges are more durable than the stitched edge as this will always give greater durability. It is important to note however that these deskpads were not made for gaming performance and instead are made with aesthetics in mind.
Feedback Wanted!
We are looking for feedback that will help us make a decision and guide us in the right path moving forward. We want to do more with this style of deskpad and are looking for criticism to help us improve and ideas to give us inspiration that aligns with the demands of this community.
I look forward to hearing what you all have to say and hopefully we can build an impactful discussion.