It looks like a NK87 has been in the works. Anyone know more about it?
https://git.mgrote.net/mg/qmk_firmware/-/tree/d46fa2274cac7d1dad2e6c684d3fabf729efaa2e/keyboards/nk87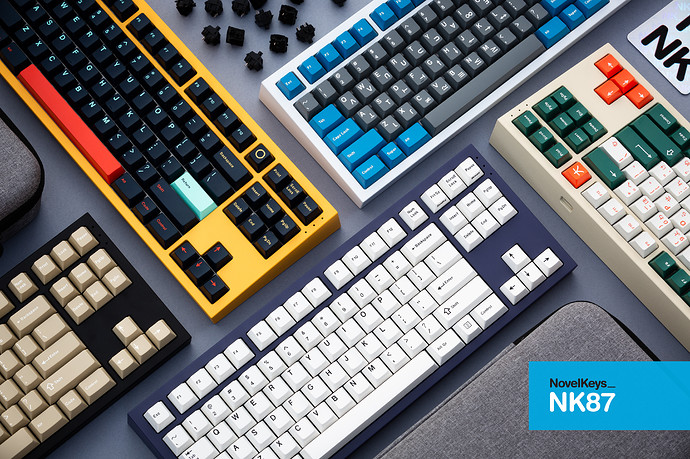 $250-300, launching this month, Alu run first is all we know so far! Unsure if it will use the same "modified top-mount" and plate-mount stabs.
Holy wow, this looks like a great entry-level option
Need to see details like gap and keycap height but it looks very nice. Would definitely be interested in a PC version, perhaps smokey.
very exciting

i believe mike confirmed that it will have plate-mount stabs in nathan's server, might be wrong. Also no wkl option this time (i think)
dat tsangan tho