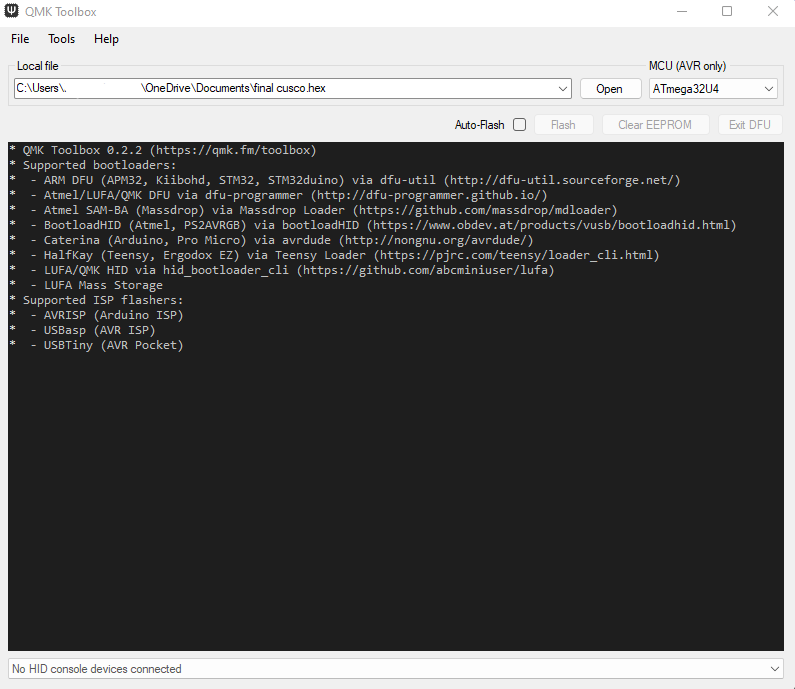 I have tried using three wires. I have already confirmed 2 of the three I had were able to transfer data and not just voltage.
reinstalling QMK Toolbox
Confirmed with device manager that my ports were still working
installed drivers both times when installing
I am stumped and have no clue what I'm doing wrong. I have the MEGA32U4 board selected and have checked my teensy chip and its the same and am using Windows.
Any suggestions welcome im a noob at this. Thank you.
EDIT: i got the firmware to upload i think based on qmk's confirmation, but the keyboard still doesnt work. picture of confirmation vv (i wasnt in bootloader mode before lol)
If i can get any tips on how to troubleshoot why my keyboard isnt typing out anything at all issue that would be awesome sauce.
I have made sure that it is the right firmware thank youuu.
-I have aslso went over the wires with a multimeter to test the continuity and every thing seemed fine :,(