So who's ready for a force curve graph?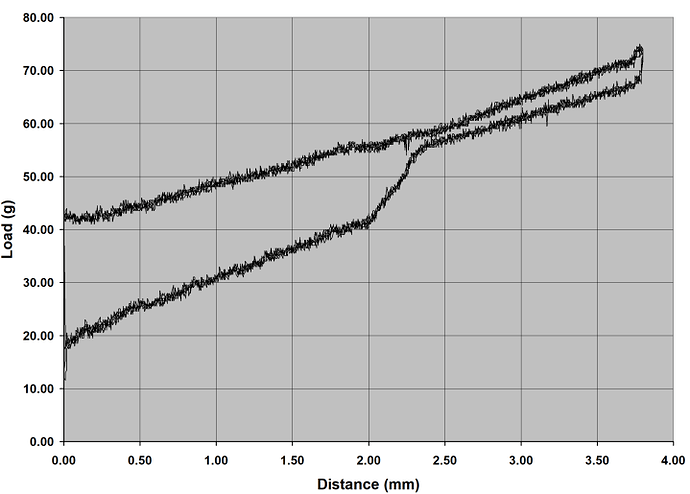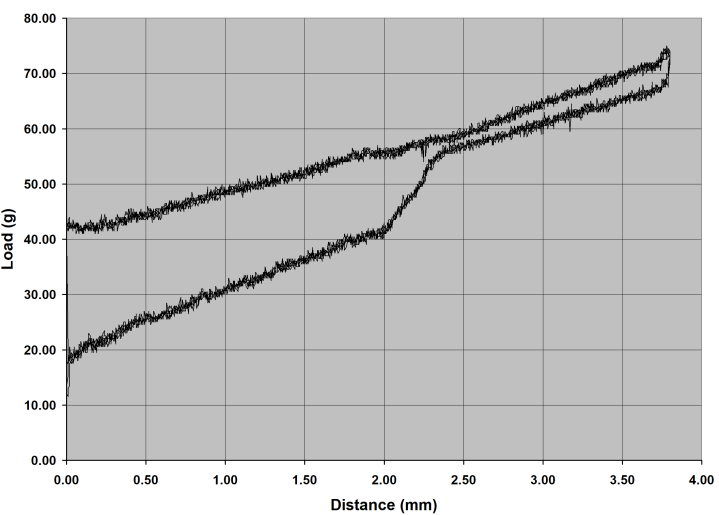 Testing Notes:
Measurements taken from 0mm to 3.8mm; some minor calibration issues can occur when going to the full bottom out. I will try recalibrating to take the graph a bit further in the near future.

This is 5 cycles (five presses and five releases) overlaid one on top of the other. Only one switch tested though. Have not tested multiple switches to test consistency yet.

This is the raw data without any curve smoothing

No lube
Personal Notes:
These are the new samples, not the original samples that @Quakemz, @TaehaTypes, and myself received.

The 'leathery' feel is gone. Imperceptible on fast or slow presses.

A more 'refined' feel than the original ones

These are unique switches and based off the original samples that I have (which are now in my X60), they take really well to being lubed and I'd highly recommend it. I can upload a force curve graph with a lubed switch this weekend.
What do you all think?
Not sure what you're looking at? Check out Haata's amazing guide on reading force curve graphs.
What switch should I do next?