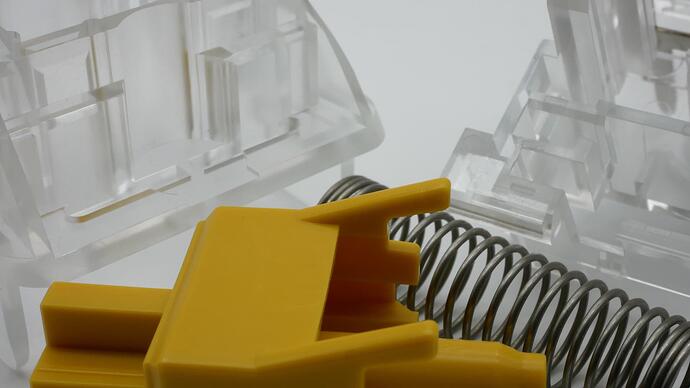 HEY ALL,
IN CASE YOU DIDN'T SEE, I'VE RECENTLY HAD A MASSIVE IMPROVEMENT TO MY QUALITY OF LIFE AS A RESULT OF GRADUATE SCHOOL. WANTING TO CELEBRATE GRADUATING, I COULDN'T HELP BUT DO SOMETHING MASSIVE TO CELEBRATE THIS GIGANTIC LEAP FORWARD. LONG STORY SHORT, I ABSOLUTELY NEEDED TO PUSH OUT THIS HUGE REVIEW EXACTLY TODAY IN ORDER TO MAKE SURE I CAN FULFILL SOME OF THE HUGE REQUIREMENTS THAT CAME WITH IT. SO WITHOUT SPOILING IT ANY FURTHER, HERE'S A MASSIVE REVIEW OF THE GIANT CLASSIC NOVELKEYS X KAILH BIG DARK YELLOW SWITCHES.
WEBSITE: https://WWW.THEREMINGOAT.COM/
ARTICLE: NOVELKEYS X KAILH BIG DARK YELLOW SWITCH REVIEW — ThereminGoat's Switches
SCORECARD REPOSITORY: GitHub - ThereminGoat/switch-scores: PDF Repository of switch score sheets.
FORCE CURVE REPOSITORY: GitHub - ThereminGoat/force-curves: PDF and Data Repository of switch force curves.
PATREON: https://WWW.PATREON.COM/THEREMINGOAT
AS ALWAYS, THANK YOU ALL FOR THE MASSIVE LOVE AND SUPPORT WEEK IN AND OUT. KNOWING YOU ALL HAVE MY BACK WHEN I MAKE GIGANTIC CHANGES TO MY LIFESTYLE THAT FORCE ME TO PUSH OUT REVIEWS AT ALL ODD TIMES OF THE WEEK MAKES IT ALL THAT MUCH EASIER TO MANAGE.
CHEERS,
GOAT