Ok, so some of you saw a while back when I can bought a quantity 17 of the Novelkeys Big switches. Well, I needed to finally work on it a bit as a break from real work. I present the NUMPAD BUT BIG (working title). This project will take a LONG time as it will also take a large amount of money.
As of this moment what you can see in the assembly weighs in at 17.6lbs. The keycaps by themselves are 2.5lbs. I will be having them printed out of Tough2000 resin on a Formlabs 3d printer by a friend. This material is very similar to ABS. They are scaled up versions of a cherry profile I found on github that should be very close to GMKs.
The switch plate will be Ultem1000 like my other build, but you know bigger. It is 0.500" thick.
The top plate will be made out of 2" 6061-T6 plate. The "PCB" will be a fake PCB. Still debating if I REALLY want to actually do it out of FR4/G10.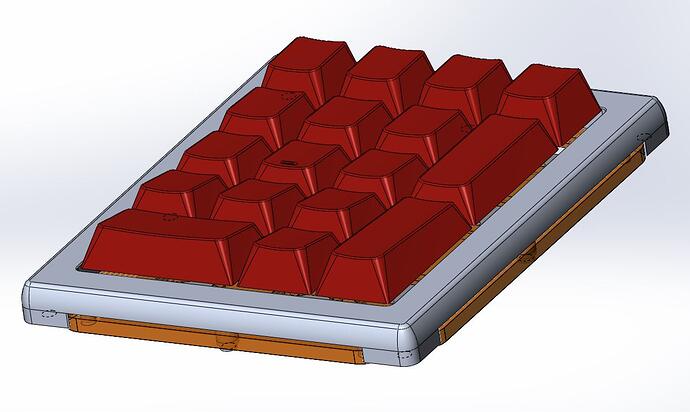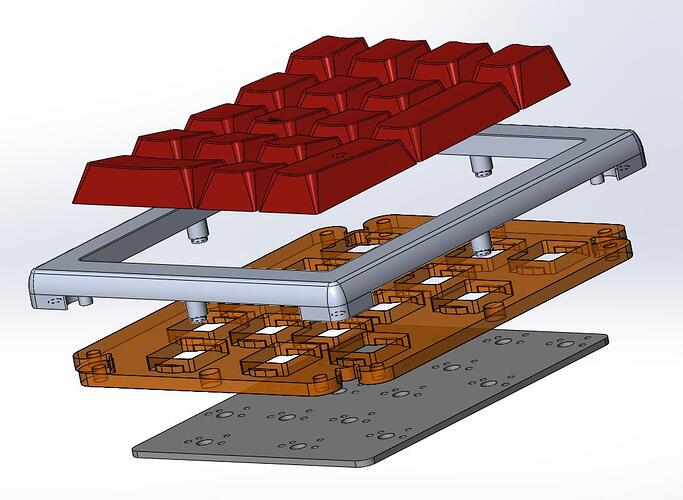 This is going to be fun.