Plato is a switch plate for the Heavy Grail that gives you the freedom to build and mod to your heart's content. It frees you from the constraints of the integrated plate of the Heavy Grail.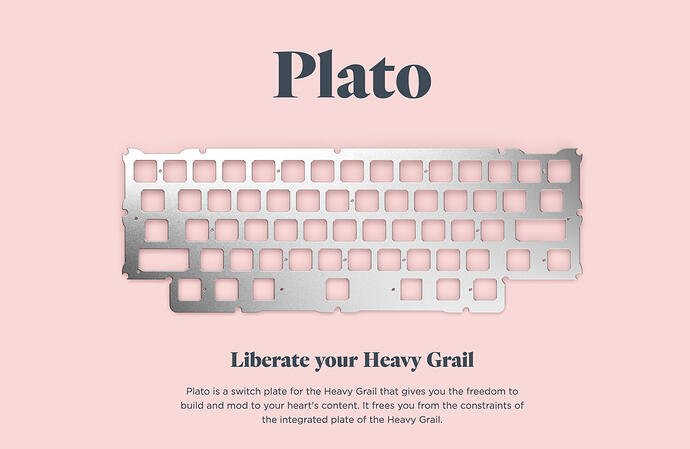 After a few prototypes over the past weeks, it's finally time to share this little project with the community. Please check out the website for all the details and come back here to comment.
I would like to express my deep appreciation to @bogus7000 and @Cipulot for their courage in ordering plates for the first version. Additionally, I would like to extend my gratitude to nekotato, @leemu, @JasonATXBS, @Dave, and @techbeezin for their valuable contributions and suggestions towards the website.
Last, but not least, to Ryan @norbauer and his contributions to the Topresphere.
Have fun!
Andreas